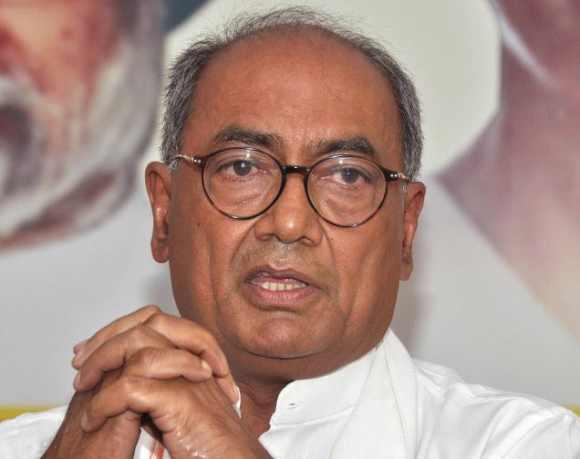 Congress General Secretary Digvijaya Singh has questioned the Bharatiya Janata Party's stand on Kashmir, in the backdrop of the recent meeting between journalist Ved Pratap Vaidik and Mumbai attack mastermind Hafiz Saeed.
In a series of tweets on Tuesday evening, Digvijaya said that after a meeting between Hafiz Saeed and Kashmiri politician Yasin Malik, BJP wanted to impound the latter's passport and arrest him, but the party was now going soft on Vaidik.
"Hafeez Sayeed visits Yasin Malik BJP wanted to impound his passport and arrest him. But now soft pedals Vedik's conduct. Double standard?" he said in the tweet.
"Is BJP going soft on Pakistan and Terror and doing a U Turn on its Stated Stand on Kashmir?" Digvijaya questioned in another tweet.
He said that Vaidik supports Independent Kashmir, while Union Minister Arun Jaitley calls it a diplomatic misadventure.
"Vedik supports Independent Kashmir. Arun Jaitley calls it Diplomatic Misadventure & Venkayya Naidu calls it a Non Issue. Is that BJP stand?" the Rajya Sabha member further tweeted.
The issue rocked both Houses of Parliament for the last two days with opposition raising questions over the meeting of Vaidik, known to be close to BJP supporter and yoga guru Ramdev.
The government had on Tuesday condemned the meeting and said it has sought a report from the Indian High Commission in Islamabad about whether they were aware of this.