The daughter of suspected bookie Anil Jaisinghani had once told Amruta Fadnavis, wife of Maharashtra Deputy Chief Minister Devendra Fadnavis, that they can earn "huge sum of money" by giving information about bookies to cops and getting them arrested, according to a chargesheet filed by the Mumbai police in a bribery and extortion attempt case.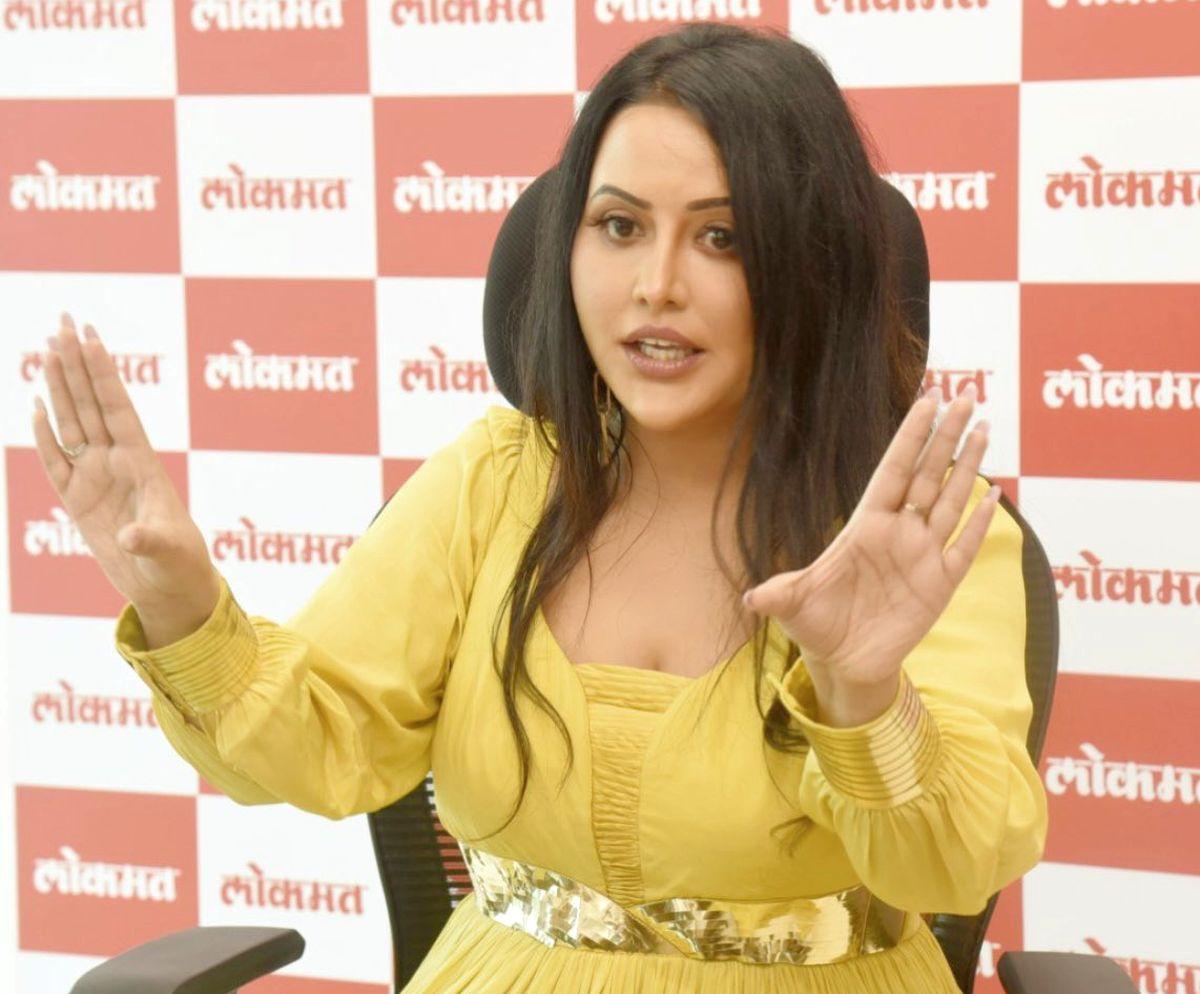 The chargesheet, filed recently before a special court in Mumbai, has listed several purported telephonic chats between Amruta Fadnavis and the Jaisinghanis.
The 793-page document has named Anil Jaisinghani, his daughter Aniksha and his cousin Nirmal as accused in the case related to demanding bribes and trying to extort money from Amruta Fadnavis.
It has included screenshots of purported WhatsApp chats and messages exchanged between Amruta Fadnavis and the father-daughter-duo.
The Malabar Hill police station in south Mumbai on February 20 registered a first information report (FIR) against the Jaisinghanis for allegedly threatening to make public certain audio and video clips that purportedly show Amruta Fadnavis accepting favours from Aniksha.
In one of the purported chats, Amruta Fadnavis expressed apprehension that Devendra Fadnavis may divorce her as "their relationship was not going well since 2019", according to the chargesheet.
The document is also accompanied by videos prepared by Aniksha Jaisinghani purportedly to frame the deputy CM's wife.
Threatening to leak certain videos and audios, Ankisha Jaisinghani, in one of her messages to Amruta Fadnavis, said, "Didiji, my father knows that you and hon'ble Devendra sir will use police against him and police will say that video is fake, but it will not help as my father is in regular contact with Sharad Pawarji and Uddhav Thackerayjis and he will give all video and audio recording to them and to Modiji", according to the chargesheet.
According to an official, Aniksha Jaisinghani had shot a video of a bag being filled with currency notes worth Rs 1 crore and sent the clip to Amruta Fadnavis from another mobile number after the complainant blocked her number.
They are "very serious" and will be a big political issue, all TV and newspapers in the country will use this against Devendra Fadnavis and he will have to resign from deputy chief minister's post and your career will also finish, her message read.
In another message, according to the police document, Aniksha Jaisinghani attempted to extort money from the deputy CM's wife, saying, "Dear Didiji if you talk to me it will help both of us, you give 10 crore one time and help my father in police case I promise you I will give you all original video and audio recording. I will not keep anything with me and my father will also delete all the recording and nobody will come to know and all will happy & Regards Aniksha."
In the multiple conversations, Anil Jaisinghni told Amruta Fadnavis that he had been falsely implicated in cases and sought deputy CM's intervention in getting justice.
"WE WANT JUSTICE ONLY AND NOTHING ELSE DURING PREVIOUS GOVERNMENT MVA PERIOD AND IN THE TENURE OF CP MUMBAI HEMANT NAGARALE AND SANJAY PANDEY THE RE-INVESTIGATION WAS DONE AND BOTH THE CASES WERE ON VERGE OF CLOSURE AS THERE WERE BOGUSLY FILED ON ME THEN AS THE SHIFT IN POWER HAPPENED AND EVERYONE KNEW DEVEN BHARTI WILL COME BACK IN MUMBAI POLICE AS HE IS CLOSE TO HON'BLE DCM FADNAVISJI SIR THEY STOPPED GIVING ME JUSTICE AND AS EXPECTED DEVEN BHARTI AGAIN CAME AND INTERRUPTED IN MY MATTERS," read one of the messages, which is part of the chargesheet.
According to the chargesheet, Amruta Fadnavis, in her response, said she will go through the cases and then talk to Devendra Fadnavis, who also holds the home portfolio.
According to the police, the jailed bookie faces 14 cases in Mumbai and its adjoining towns.
In one of the purported messages, Amruta Fadnavis said, "I know about him is that once he verifies and feels you are victimized then he will 100% do justice."
She further said, "Without informing Devenji, if I ask the officer, it will be more problematic, so once I discuss things with Aniksha and then talk to Devenji he will take the information and if u are right and victimised Im sure he will do the justice. Divorce and all I leave it on God. Whatever plan he has for me is going to happen anyways," according to the chargesheet.
In her statement given to the police, which is included in the chargesheet, Amruta Fadnavis said she is involved in social work and attends several events.
Many designers visit her and ask her to wear their clothes and jewellery at events she attends. In November 2021, Aniksha Jaisinghni met Amruta Fadnavis for the first time, according to the police.
During the meeting, Aniksha Jaisinghni said she is a dress and jewellery designer, but was not doing well in her profession.
Aniksha Jaisinghni told the deputy's CM's wife that if she wears the products designed by her at events, it will be a great promotion for her garments, the chargesheet said, citing Amruta Fadnavis's statement.
"As I sympathized with her, I gave her nod for it. She said that her mother had passed away and that she had written a book in her memory. She also gave me the said book. The book is not available with me now. Most of it should have been given in the trash," the charge-sheet said, quoting Amruta Fadnavis.
The document further said Aniksha Jaisinghni would visit Amruta Fadnavis's house to show her jewellery, dresses and footwear that she claimed to have designed herself.
During another visit, in December 2022, "she brought a jewelled necklace and held it around my neck with her own hand," said the chargesheet, quoting Amruta Fadnavis.
At another meeting with Amruta Fadnavis, Aniksha Jaisinghni said her father had close relations with leaders of various political parties. He (Anil Jaisinghni) gives information to cops and "they can earn huge money" by getting bookies arrested by the police, the chargesheet said.
Further, she said they can also earn money from bookies by protecting them from police arrest, said the document. "After hearing this, she (Amruta Fadnavis) was shocked and asked Aniksha to get out of her car," it said.
All the three accused were arrested after the FIR was filed in February. Aniksha Jaisinghni and Nirmal are currently out on bail, while Anil Jaisinghni is in jail under judicial custody.