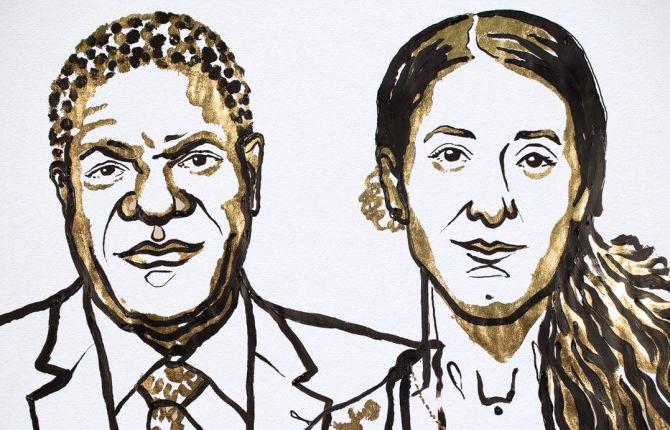 Congolese doctor Denis Mukwege and Yazidi human rights activist and survivor of sexual slavery by Islamic State in Iraq, Nadia Murad won the 2018 Nobel Peace Prize on Friday for their work in fighting sexual violence in conflicts around the world.
The Norwegian Nobel Committee said it had awarded them the prize for their efforts to end the use of sexual violence as a weapon of war.
Known as "Doctor Miracle", Mukwege, 63, was recognised for helping women recovering from the violence and trauma of sexual abuse and rape in war-torn eastern Democratic Republic of Congo.
Mukwege, 63, has treated tens of thousands of victims of rape at Panzi hospital which he founded in 1999 in South Kivu.
Murad, a 25-year-old Iraqi woman from the Yazidi community who in 2014 was kidnapped by Islamic State militants and endured three months as a sex slave before managing to escape.
The committee says she showed uncommon courage in recounted her own suffering.
The pair won the award for their "efforts to end the use of sexual violence as a weapon of war," Nobel committee chairwoman Berit Reiss-Andersen said.
"A more peaceful world can only be achieved if women and their fundamental rights and security are recognised and protected in war," she said.
The award will be presented at a ceremony in Oslo on December 10.