The Delhi University will issue a notice to Rahul Gandhi cautioning him against making any "unauthorised" visit to the campus in future, an senior official said on Tuesday, days after the Congress leader met students at a hostel.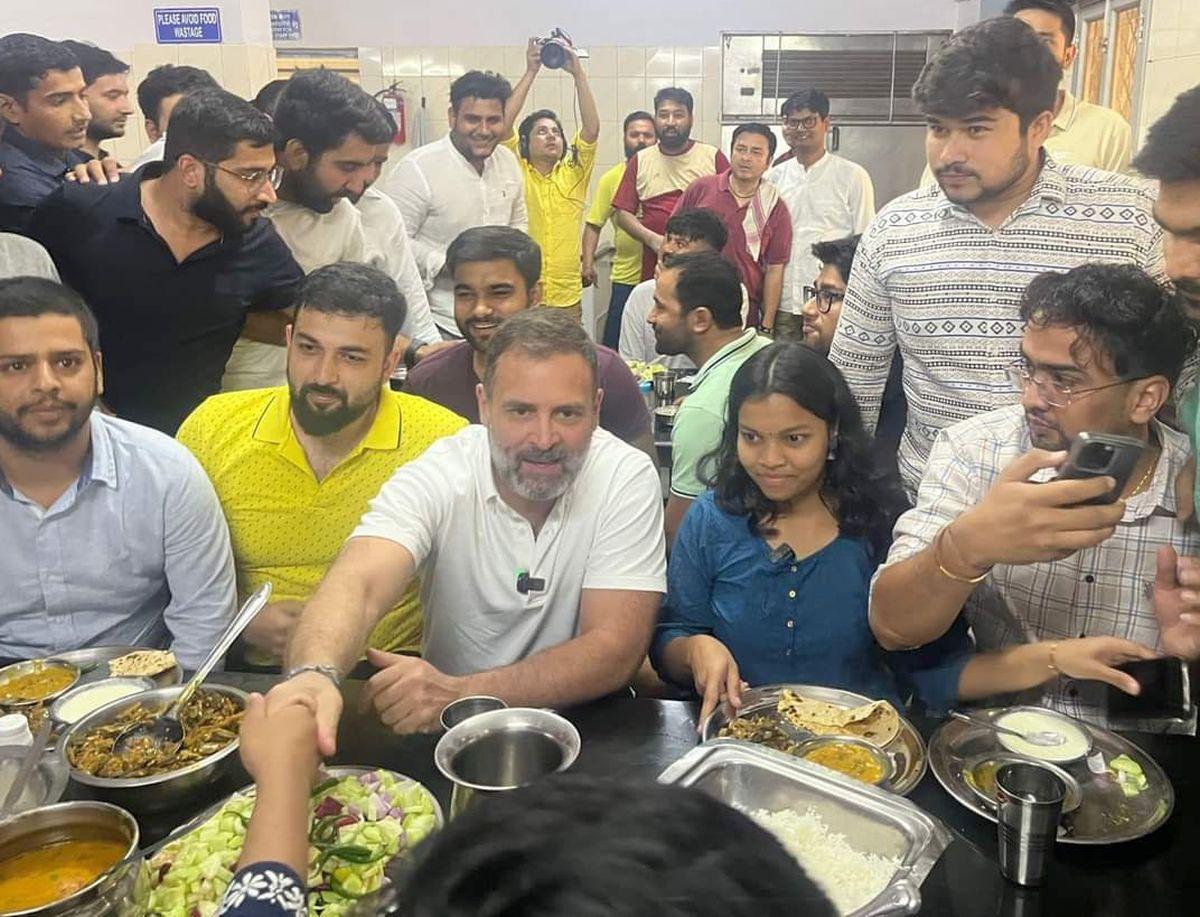 The notice will be sent either Tuesday or Wednesday, Delhi University Registrar Vikas Gupta said.
He said the university will tell the leader that this kind of visit "jeopardise" the safety of students and that proper protocol needs to be followed for any such interaction.
Gandhi visited a Post-Graduate Men's Hostel of the university on Friday, interacted with some students and had lunch with them.
"It was an unauthorised visit. Many students were having lunch when he barged in. We cannot tolerate this on our campus. We will send a notice to Rahul Gandhi, telling him that he should not repeat such action and should not jeopardise the safety of students," the registrar said.
Meanwhile, the National Students' Union of India (NSUI), the student wing of the Congress, has alleged that the administration was under pressure to take action against Gandhi.
The registrar refuted the allegation and said, "There is no such pressure. It is a matter of discipline."
A day after Gandhi's visit, the Delhi University issued a sharp statement, saying the "sudden and unauthorised" entry raised serious security concerns for the hostel inmates and the leader.
"University authorities will take necessary steps to avoid such incidents of this trespassing and will ensure that this does not happen in future again," it had said.
© Copyright 2023 PTI. All rights reserved. Republication or redistribution of PTI content, including by framing or similar means, is expressly prohibited without the prior written consent.