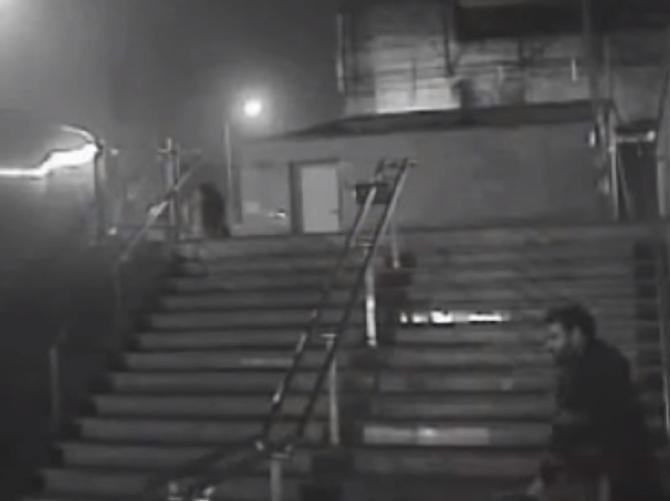 The Delhi police has accessed further footage and obtained a close-up image of the man who was caught on camera stabbing at least three stray dogs and killing a puppy near Green Park Metro Station.
The close-up of the as yet unidentified man was extracted from the footage recorded by a CCTV camera installed in a shop near the Metro station premises.
The grab which provided the close-up image was captured minutes after the accused had attacked the dogs, a police officer said.
A clearer visual will be obtained from it which would then be circulated on social media for identification of the accused with posters, too, likely to be put up to assist the efforts to nab him, he said.
In the close-up, the man is seen walking away from the purported scene of the crime. He is wearing a jacket and shorts and slippers. He is fair-complexioned and sports a beard.
Some locals who have seen the grab, however, were unable to recognise the accused.
Police had on Sunday said they have formed two teams to track him down. A PCR van received a call on March 15 about three dogs lying in a pool of blood near the exit of the Metro station. A puppy, too, was found lying dead at the spot.
CCTV footage shows the accused frenziedly attacking the dogs for around 18 minutes. He stabbed the dogs and thrashed the puppy before leaving the area. The footage has been uploaded on Youtube.
A first information report has been registered at Hauz Khas police station against the accused under Indian Penal Code Sections 428 and 429 and provisions of the Prevention of Cruelty Against Animals Act.
Initially, the police had claimed that all four dogs were dead but senior police officials later confirmed that it was only the puppy which had died. The three stray dogs are grievously injured and are undergoing a series of surgeries, they said.
A non-governmental organisation has announced a reward of Rs 1 lakh for anyone whohelps identify the accused, the police said.
Image: This screengrab shows the unidentified man throwing the dead puppy away from the stairs.