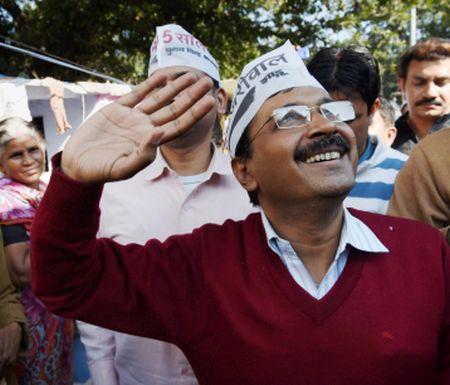 Praying for a victory for the 'aam aadmi, Arvind Kejriwal said he would visit all temples and gurudwaras situated in his New Delhi constituency.
Taking to Twitter, the Aam Aadmi Party chief said, "Will go to all temples and gurudwaras in my constituency today. I pray to God that the truth wins and the aam aadmi wins."
The high-decibel campaign from various political parties for the February 7 polls ended on Thursday. On the last day of campaigning, Kejriwal had taken out a foot march in his constituency and visited a number of households in an attempt to understand the problems of the residents and assured them of speedy solutions if his party was voted to power.
A total of 1,33,09,078 registered voters -- including 73,89,089 males, 59,19,127 women and 862 from 'other gender' -- would cast their vote on Saturday, deciding the fate of political candidates.