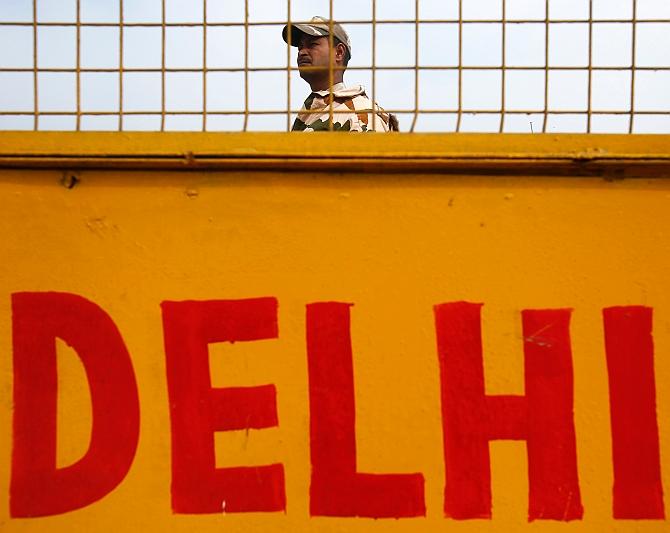 Police in Punjab and Delhi on Friday sounded an alert after the driver of a taxi hired by three unidentified persons was found dead in Himachal Pradesh's Kangra, in the aftermath of the terror attack on Pathankot air base.
"We have sounded an alert in our area (Pathankot). We are taking this matter very seriously and we are making efforts to locate the missing taxi," Senior Superintendent of Police, Pathnakot, R K Bakshi said.
The taxi driver, identified as Vijay Kumar, a resident of Gaggal village in Kangra district, was found dead on Wednesday at the Kalta bridge in Kangra and his taxi missing, police said.
However, the SSP said the white-colour Alto taxi with registration number HP 01D 2440 was not hired from Pathankot. "Neither the taxi was hired from Pathankot nor the incident (recovery of body) has happened here (Pathankot)," he said.
Noting that he had got the matter inquired, Bakshi said three Punjabi-speaking persons had hired the taxi from Gaggal in Kangra district for Pathankot.
"Three Punjabi-speaking people had hired the taxi from Gaggal at 8 pm on January 14. But on Wednesday, the body of the driver was recovered from the subdivision Jawali in HP which is about 40-50 kilometre from Pathankot," he said.
Police in the national capital also sounded an alert and asked citizens to stay vigilant.
"The Alto car is missing. Search operations are on. Stay alert!" the pinned tweet on Delhi Police's official handle read.
Asked on the threat perception, Delhi Police Commissioner B S Bassi urged people in the city to remain alert without disclosing any further details citing security concerns.
The alert was issued in the backdrop of the attack on IAF base in Pathankot where terrorists had first killed a cab driver and robbed his car before launching the strike on January 2.
Seven security personnel were killed and several others injured in the terror strike carried out by militants suspected to be belonging to Pakistan-based Jaish-e-Mohammed. All six terrorists were also killed in the gun fight that continued for three days.