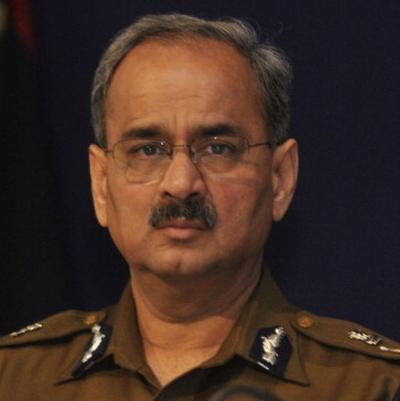 Ending the suspense, the government on Thursday appointed Delhi Police Commissioner Alok Kumar Verma as director of the Central Bureau of Investigation.
His name was cleared by a three-member selection panel headed by Prime Minister Narendra Modi and comprising Chief Justice of India Jagdish Singh Khehar and Congress leader in Lok Sabha Mallikarjun Kharge as members.
Kharge is understood to have recorded his dissent note on Verma's name, during the meeting of the selection committee held on January 16, on the ground that the officer had never served in CBI.
Verma made it to the top post in the premier investigating agency pipping a number of contenders including Director General of Indo Tibetan Border Police Krishna Choudhary and Maharashtra's Director General of Police S C Mathur.
The Appointments Committee of Cabinet has approved the appointment of Verma as the new CBI Director. His appointment will be for a period of two-years from the date of assumption of charge of his office, a press release issued by personnel ministry said.
The post of CBI director was lying vacant for over one month following Anil Sinha's retirement on December 2.
At present, Gujarat-cadre IPS officer Rakesh Asthana is the interim director of the investigating agency.
Verma, a 1979 batch IPS officer of Arunachal Pradesh-Goa-Mizoram and Union Territories cadre, took over as Delhi Police commissioner on February 29, 2016.
59-year-old Verma, who belongs to Delhi, has worked in various positions in Delhi Police, Andaman and Nicobar Islands, Puducherry, Mizoram and in the Intelligence Bureau.
Before being appointed as Delhi Police commissioner, he was Director General of Tihar Prisons in Delhi.
Verma is the 27th director (including two acting chief) of the CBI.