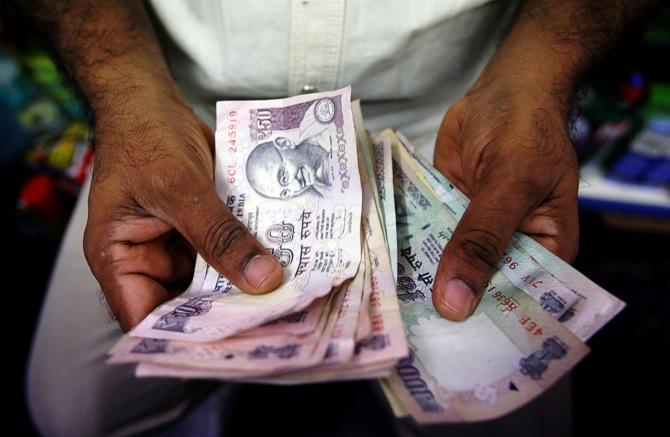 The three-member committee of experts, which has recommended a substantial hike in the salary and allowances of Delhi MLAs, on Wednesday justified their proposal saying it was a product of "careful and thorough" examination and will not make city legislators the highest paid in the country.
Member-Secretary of the Committee of Experts and Secretary, Prasanna Kumar Suryadevara, said the panel desisted from making any comparisons either with the Parliament or any of the state legislatures while making its recommendations.
"The committee intends to elaborate on this since this widely publicised perception is misleading and misplaced," Suryadevara said on the recommendations of salary hike and the subsequent uproar over it.
He welcomed the debate over the issue terming it as a positive step and a "healthy sign" for the country's democracy.
"After a careful and thorough examination of all aspects, the committee completed its job in a professional manner and to the best of the ability of its members.
"Since 2014, the basic salary of MLAs in Assam is Rs 60,000 per month. Therefore, we were a bit surprised to see reports about 'highest salary', since our recommendation is to raise the salary of Delhi MLAs to only Rs 50,000 per month," his statement said.
It said as opposed to Goa, where constituency allowance is already Rs 90,000, the panel has suggested Rs 50,000 for Delhi's lawmakers.
The panel has recommended doing away with the current practice of reimbursing domestic electricity and water bills while insisting that MLAs produce receipt to get their office assistance fees of Rs 70,000 reimbursed.
"In today's reports, it is being projected that this amount also goes to the pocket of MLA. Minus this, the total amount that we recommended on account of salary, constituency allowance, transport allowance and communication allowance comes to Rs 1,40,000 only," it said.
The panel also expressed surprise over the fact that office rent allowance of Rs 25,000 "which we have recommended as reimbursable on production of rent receipt" has also been added to the net income of MLAs.
"We have clearly stated that only those MLAs who do not opt for office space and amenities provided by the public agencies and who do not run office from residential premises will be entitled for this allowance," it added.
The three-member committee chaired by former Secretary General of Lok Sabha PDT Achary, in its report submitted to Assembly Speaker Ram Niwas Goel, has favoured a 400 per cent hike in basic salary of MLAs from Rs 12,000 to Rs 50,000 per month.
Overall, the hike recommended has been 138 per cent.
The recommendations were on Wednesday slammed by the Bharatiya Janata Party and the Congress who accused the Aam Aadmi Party government of being 'khaas aadmi ki sarkar'.
While Delhi BJP chief Satish Upadhyay and Leader of Opposition Vijender Gupta termed the recommendations as "shocking", scores of Congress workers staged a protest against the move outside Chief Minister Arvind Kejriwal's residence.
© Copyright 2021 PTI. All rights reserved. Republication or redistribution of PTI content, including by framing or similar means, is expressly prohibited without the prior written consent.