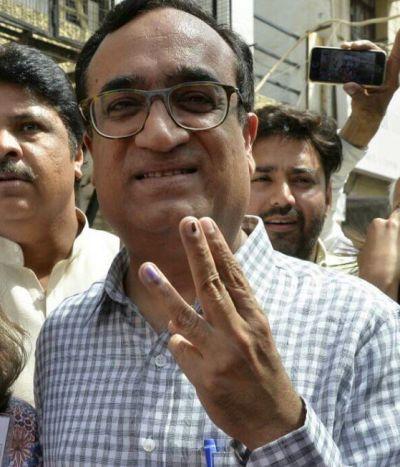 Accepting moral responsibility for his party's dismal performance in the civic polls, Congress Delhi unit chief Ajay Maken on Wednesday resigned from his post.
Maken said that he will not take up any post in the party for an year and perform his duty as an ordinary worker.
"It is a reasonable revival of the Congress but I had hoped for something better than this. I had expected to perform a little better.
"So, as the president of Delhi Congress I take moral responsibility and offer to resign from my post. I have decided to resign from my post," he said.
He claimed that there has been a rise in the vote percentage of the Congress in Delhi.
"We have fought the election on positive issues. We are satisfied that we raised reasonable issues in the election. I was given free hand during my two-year tenure as Delhi Congress president in organisational appointments," he said.
His remarks come after former Chief Minister Sheila Dikshit said that Maken failed to reach out to the people and even blamed the Delhi Congress chief's "lack of involvement" of the local leadership.
"The party was not able top reach out (to voters) the way we should have. Any excuse can be given when you don't want to do anything. The decision has to be taken by the high command. The leadership needs to introspect," she said.
The former Delhi chief minister rued that Maken failed to involve senior leaders including her in campaigning for the polls.
"I was not asked for campaigning then how could have I gone for it," Dikshit said.
The Congress also failed to reach out to the voters she alleged, saying that the party High Command will look into the whole matter.
According to latest trends, the Bharatiya Janata Party widened its dominance over rivals the Congress and the Aam Aadmi Party, leading in 177 wards in MCD polls, with trends for 227 seats hinting to a landslide victory for the party as forecasted by the exit polls.