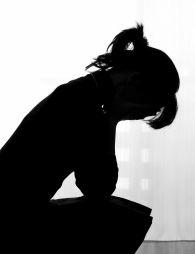 The Delhi Commission for Protection of Child Rights has summoned the principal and three staff members of a private school where a four-year-old girl was allegedly sexually assaulted by her classmate.
The girl's mother had on Wednesday approached the police and alleged that her daughter was "inappropriately touched" by a classmate.
According to the mother, when the girl returned from school she complained of pain in her private parts. She was taken to a hospital where doctors confirmed sexual assault.
"The commission is in receipt of a complaint regarding the sexual assault of a minor in your school during school hours.
"Considering the seriousness of the matter you are asked to appear before the commission on November 27 and bring along the two teachers concerned and the 'aaya'," the notice issued to the school read.
Based on a complaint filed by the mother, a case was registered at the Dwarka (South) police station. The school administration was booked for negligence.
The school authorities, however, denied the allegations of negligence and non-cooperation in the complaint filed by the mother.
"We are cooperating with the police, and the video footage and other evidence sought from us have been provided to them. All necessary actions are being taken to help the investigating agency to probe the alleged incident," the school's legal adviser S Rajapa said.
The child rights commission has also issued a notice to the police station's SHO seeking an action taken report within seven days.
2 children sexually assaulted everyday in Delhi in 2016: Report
An average of two children were sexually assaulted everyday last year in the national capital, according to a white paper released by an NGO.
The numbers show how unsafe children are in the city, said the Praja Foundation, a non-governmental civic watchdog, citing a recent case in which a four-year-old was allegedly sexually assaulted by her classmate in a school in southwest Delhi's Dwarka.
The NGO in the white paper on the "Status of Crime and Policing in Delhi" said that out of 2,181 rape cases filed last year, 977 were registered under the Protection of Children from Sexual Offences Act.
The data shared in the white paper was procured through Right to Information, it said.
Compared to last year, 2,338 rape cases were reported in 2015 and in 1,149 of them the victim was a minor.
The outer district registered the maximum number of cases (178) under the POCSO Act. The southeast district registered 125 and the northeast district 124 cases.
Out of the 2,181 rape cases registered last year, 367 were filed in the outer district. In 2015, 312 cases were registered in the district.