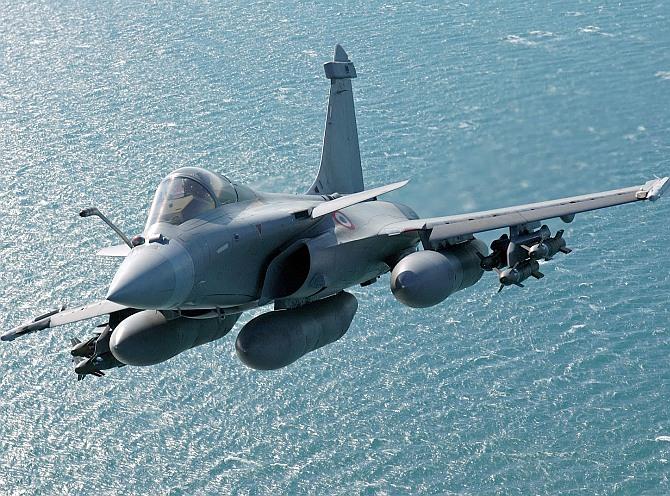 Bharatiya Janaya Party leader Subramanian Swamy on Friday threatened to take legal recourse if government went ahead with the Rafale jet deal with France, saying there were shortcomings in the fighter aircraft.
Swamy, national executive member of the party, requested Prime Minister Narendra Modi not to go ahead with the Rafale deal, which was negotiated by the previous United Progressive Alliance government, and said the performance of the French jet "turned out to be worst of all the aircraft" in Libya and Egypt.
Modi is currently in France and will hold comprehensive talks with the French leadership during which the Rafale deal is likely to figure.
"There are two major issues with the Rafale aircraft deal which would embarrass the BJP government. The first is that Rafale is less fuel efficient aircraft and lacking in essential performance characteristic that no country in the world has agreed to buy these aircraft," Swamy said in a statement.
"If the prime minister for some other 'compulsion' decides to go ahead with the deal, I will have no option but to approach the court in PIL to get it set aside," he said.
The statement further said that some countries have cancelled contract after signing an MoU with Dassault. "It is a fact that Dassault will go bankrupt if no country buys the Rafale and we want to oblige the French goodwill, it is better to buy Dassault itself rather than their planes as it will be more beneficial," the leader added.
Rafale was selected by India from among five bidders in 2012 since it was the lowest bidder.
While initially, the deal was expected to be around $10 billion, it is now estimated to be over $20 billion.