The Indian Army on Friday celebrated the Army Day in recognition of Lieutenant General (later Field Marshal) K M Cariappa's taking over as the first Commander-in-Chief of the force from General Sir Francis Butcher -- the last British Commander-in-Chief of India, on January 15, 1949.
Addressing the Army Day parade in New Delhi, Army Chief Gen Dalbir Singh Suhag complimented the soldiers for giving a befitting reply to the enemy at the Line of Control which has been "active" due to cross-border firing and continuous infiltration attempts.
Prime Minister Narendra Modi tweeted: "Saluting the indomitable valour, determination and dedication of our Army on Army Day."
Here are some glimpses of the celebrations:
Army soldiers participate in the Army Day parade in New Delhi on Friday. Photograph: Atul Yadav/PTI Photo
---
Army daredevils perform at the Army Day parade. Photograph: Atul Yadav/PTI Photo
---
A tableau on display at the Army Day parade in New Delhi. Photograph: Atul Yadav/PTI Photo
---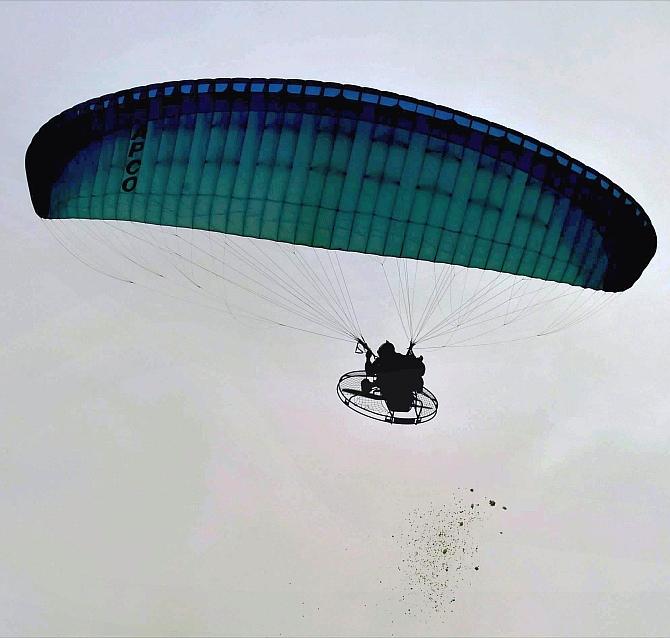 An Army paratrooper performs during the Army Day parade. Photograph: Atul Yadav/PTI Photo
---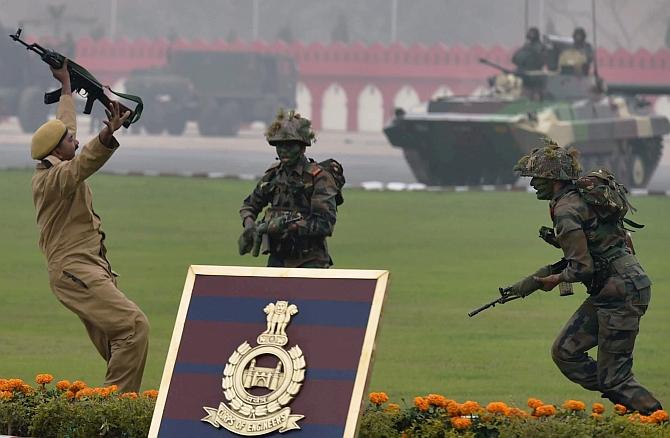 Army soldiers display their combat skill during the Army Day parade. Photograph: Atul Yadav/PTI Photo
---
A marching contingent during the Army Day parade. Photograph: Atul Yadav/PTI Photo
---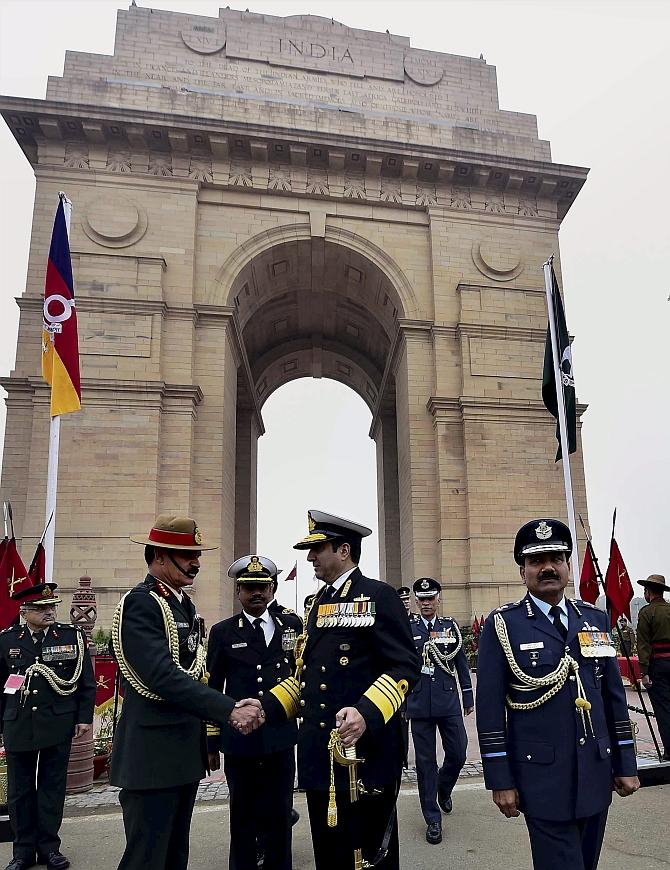 General Dalbir Singh, Chief of the Army Staff, Navy Chief R K Dhowan and Air Chief Marshal Arup Raha after paying homage at Amar Jawan Jyoti at India Gate. Photograph: Atul Yadav/PTI Photo
---
An army contingent marching during the Army Day parade. Photograph: Atul Yadav/PTI Photo
---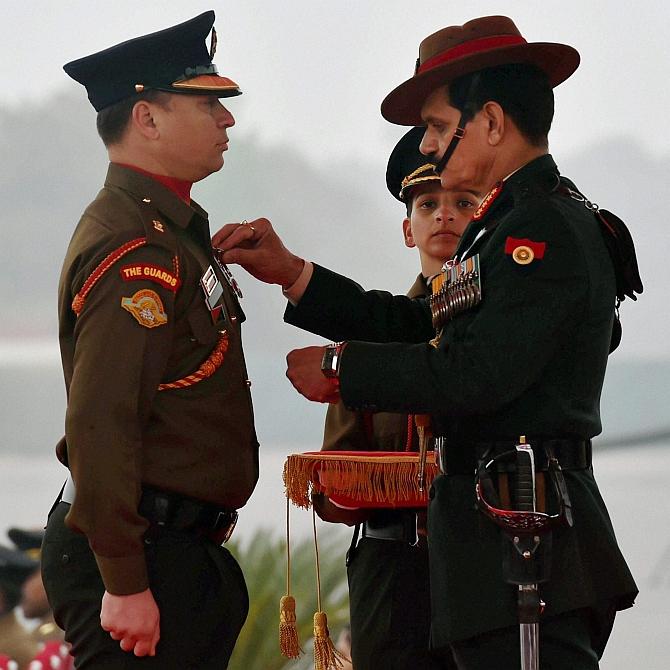 Army chief Gen Dalbir Singh Suhag pinning decorations on a soldier. Photograph: Atul Yadav/PTI Photo
---
Army Chief General Dalbir Singh Suhag honours a martyr's widow. Photograph: Atul Yadav/PTI Photo