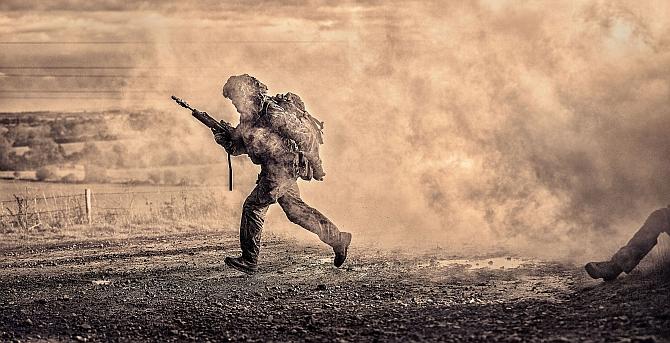 Every year, the British Army organises a photo competition which highlights the work of professional and amateur Army photographers.
The results of the 2015 edition of the Army Photographic Competition were announced at a ceremony held at The Royal Hospital Chelsea.
Sergeant Rupert Frere, who transferred from a role in bomb disposal to become a photographer in the Royal Logistic Corps, won no fewer than five of the professional categories.
Below, we showcase some of the winning entries:
---
Best Overall Professional Image: Sgt Rupert Frere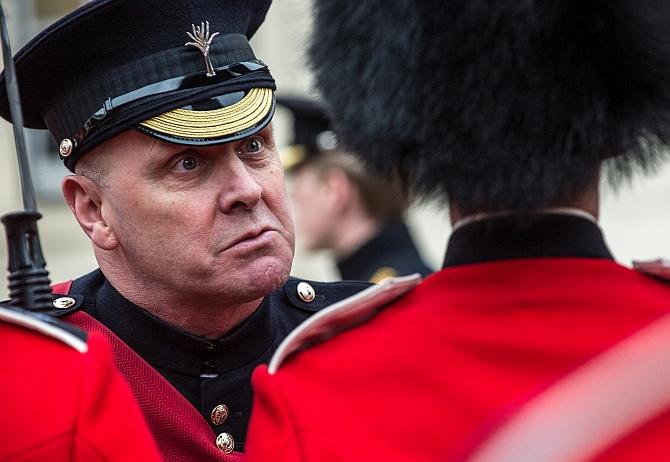 'How can you forget to shave?' -- Former Garrison Sergeant Major, The Household Division and London District, WO1 William Mott OBE MVO inspects Nijmegen Company Grenadier Guards. He is not impressed. Photograph: Sergeant Rupert Frere RLC/Crown Copyright
---
Best Overall Professional Operation Herrick Image: Sgt Rupert Frere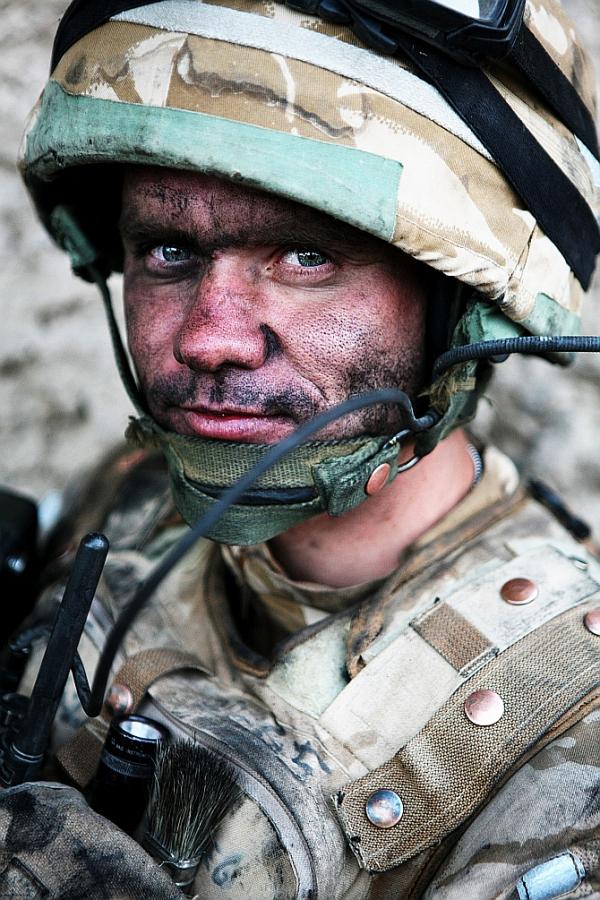 Private John Mitchell rests in the early dawn after patrolling through the night. Soldiers from the Afghan National Army and 3rd Battalion (The Black Watch) of the Royal Regiment of Scotland (3 Scots) search compounds and destroy drug caches and narcotic manufacturing facilities in a joint operation after insertion by chinook helicopters into the Upper Sangin Valley. Photograph: Sergeant Rupert Frere RLC/Crown Copyright
---
Best Professional Portfolio: Sgt Rupert Frere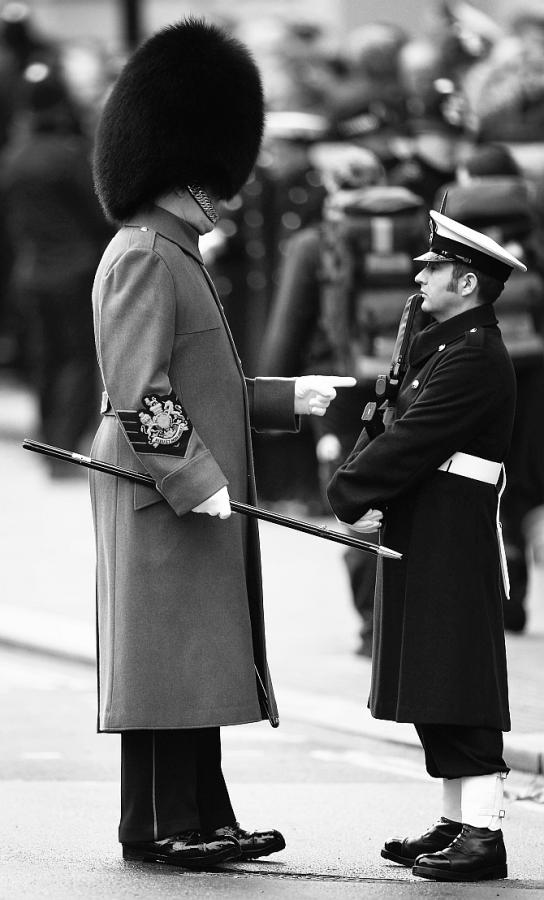 Former Garrison Sergeant Major, The Household Division and London District, WO1 William Mott OBE MVO, explains to a Member of The Royal Navy that he is in the wrong place and asks him kindly to move back onto the pavement, during the National Act of Remembrance, held at the Cenotaph on Sunday, November 9, 2014.Photograph: Sergeant Rupert Frere RLC/Crown Copyright
---
Best Professional Portrait: Cpl Paul Shaw RLC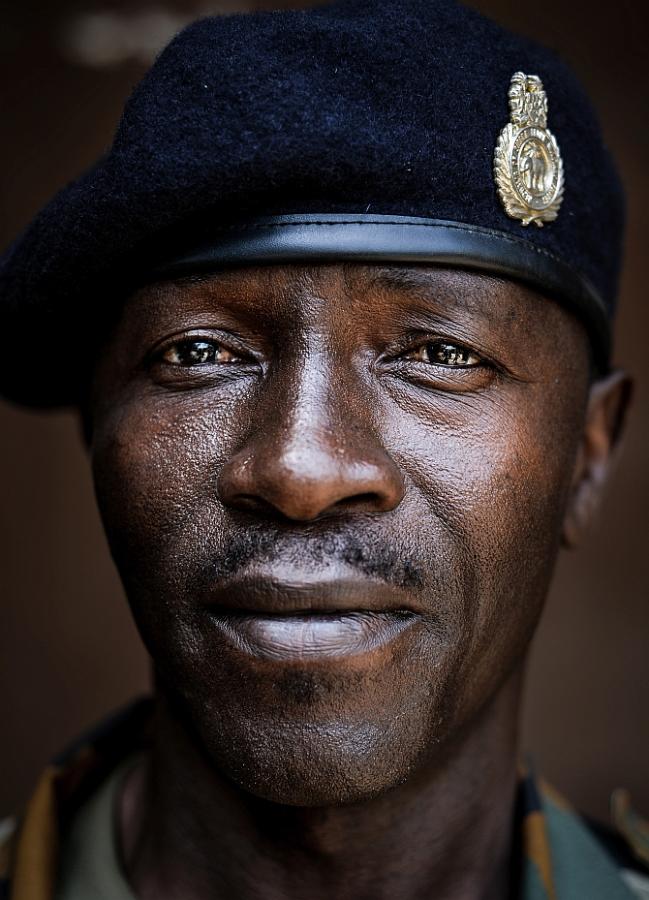 Sergeant John S Kabia: Portraits of servicemen from the Republic of Sierra Leone Armed Forces. The portraits were taken at mid day with the soldiers pushed back into the shade with the ambient light producing soft highlights on the face and giving a catchlight in the eyes. They were taken at a camp in Kono, Sierra Leone. The country has been the centre of attention for overseas aid since mid 2014 when an outbreak of Ebola started to spread across the country. Photograph: Cpl Paul Shaw RLC/Crown Copyright
---
Best Online Image: Officer Cadet Adam Webb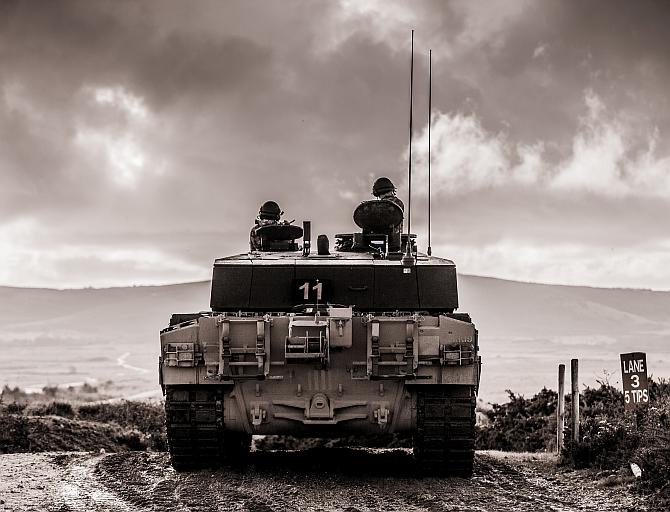 Tank on the Range, Lulworth: The picture by 22-year-old Adam Webb from Leatherhead, Surrey, won the public vote on the British Army's Facebook page. Photograph: Crown Copyright
---
Best Amateur Soldiering Image: Lance Corporal Paul-Rui Penu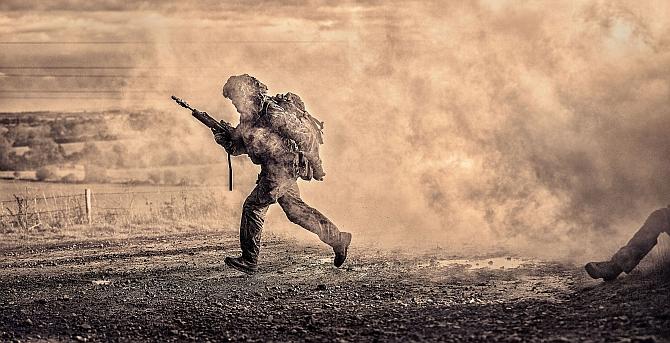 Take Cover: Lance Corporal Paul-Rui PENU is from 29 Regt Royal Logistic Corps, born in Ghana and aged 35. He has won a total of three awards in this year's photo competition. Photograph: Crown Copyright
---
Best Amateur Portfolio Image: Bombadier Murray Kerr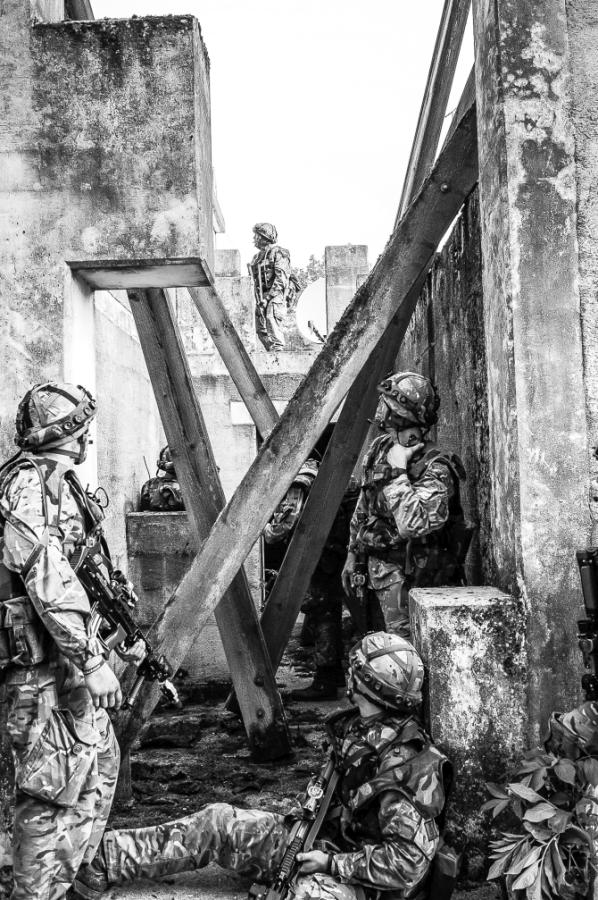 Single mindedness: Picture Shows officer cadets from Royal Military Academy Sandhurst on Exercise Dynamic Victory, Hohenfels Training area, Bavaria, July 2015. Exercise Dynamic Victory is the final confirmation exercise of the 44-week commissioning course; it tests the cadets suitability to become junior officers in the field army, Commandant of the Academy, Major-General Stuart Skeates, said. Photograph: Bombadier Murray Kerr/Crown Copyright
---
Best Amateur Portrait: Private Rebecca Brown
Me and my Boys: A father, Cpl Dave Johns of the Royal Logistic Corps holding a picture of his eldest son holding a photo of his younger brother who are both serving in the Army Cadets. Photograph: Private Rebecca Brown/Crown Copyright
---
Best Professional Sport Photo: Sgt Rupert Frere RLC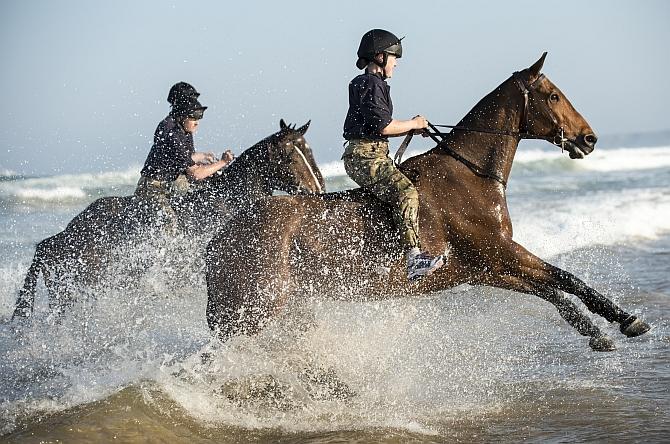 Surf's Up: The King's Troop Royal Horse Artillery has left the noise and confines of London for equestrian and military training in the rural West Country. Enjoying the best of the Indian Summer in Cornwall, twelve horses and riders from Centre Section left their temporary stables in RAF St Mawgan just after dawn this morning to take to the surf on Watergate Bay Beach. Photograph: Sergeant Rupert Frere RLC/Crown Copyright
---
Best Amateur Sport Photo: Major Andrew Whitehead-Hughes
Tug of War: A group of soldiers, including Afghan Officer Cadets, playing tug of war in the military academy in Kabul where Maj Whitehead-Hughes, aged 47, a reservist was based. He is from Llandyrnog in Wales. Photograph: Major Andrew Whitehead-Hughes/Crown Copyright