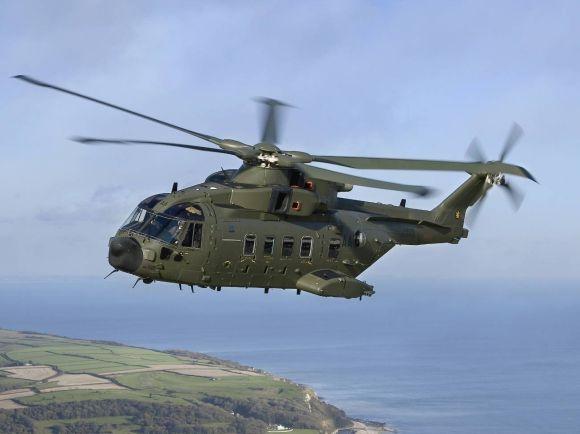 Italian firm Agusta Westland on Monday withdrew its lawsuit from the Delhi High Court filed against India's decision to encash over Rs 250 crore in bank guarantee following the scrapping of the Rs 3600-crore VVIP helicopter deal over bribery allegations.
"The civil suit is dismissed as withdrawn," Justice A K Pathak said after the counsel for the offshore firm sought permission to withdraw the case against parties, including the defence ministry and State Bank of India.
The court, which on January 6 had issued notices to the Ministry and others, had denied any interim relief to the firm against the encashment of bank guarantee.
"It is contended that the encashment of bank guarantee be stayed till next date. In this case bank guarantee is unconditional and irrevocable one and has been invoked by the beneficiary.
"In my view, plaintiff has failed to make out a prima facie case for grant of ex-parte ad interim injunction in its favour. I am also of the opinion that plaintiff shall not suffer any irreparable loss or injury nor do I find any balance of convenience in its favour. Accordingly, prayer of the plaintiff for grant of ex-parte ad interim injunction till the next date of hearing, as prayed for, is declined," it had said.
India has encashed over Rs 250 crore, deposited by AgustaWestland in the form of a guarantee, in State Bank of India here following the scrapping of Rs 3600 crore helicopter deal because of bribery charges.

AgustaWestland has deposited over 270 million Euros (over Rs 2200 crore) as guarantees in banks in India and Italy.
India scrapped the deal on January one after finding that there was breach of pre-contract integrity pact by the company for supplying the choppers to Air Force as there were allegations of payment of kickbacks to the tune of Rs 360 crore.
The deal was for supply of 12 AW-101 helicopters out of which three had already been delivered before the contract was frozen over allegations of kickbacks that surfaced in February last year.