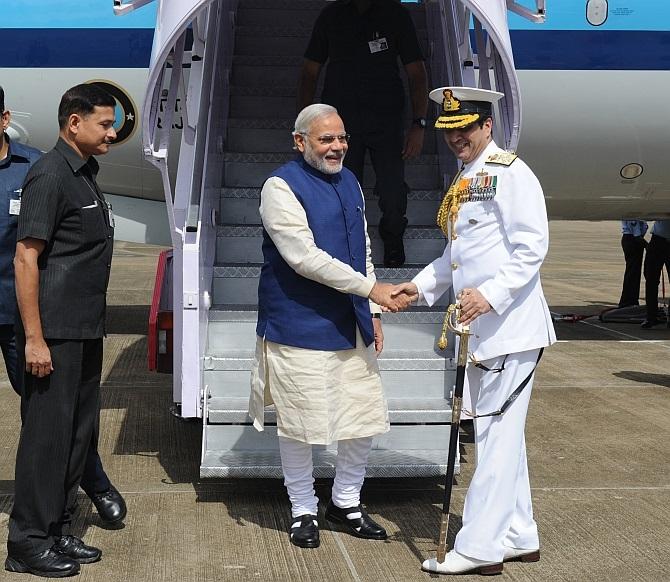 Navy chief Admiral R K Dhowan on Thursday advised ex-servicemen to be patient on the long-pending demand for One Rank One Pension saying that the government was seized of the matter.
"The ministry of defence is very much seized of the problem. To the best of my knowledge, a lot of progress has been made on the OROP. It is up to the government to take a final decision on it," he said.
He stressed that OROP has been a "priority area" and the issue has been taken up with the ministry.
"We look forward to that announcement," he said.
Asked about the growing impatience among ex-servicemen, he said, "I can only say we need to be patient".
OROP has been a long-standing demand of the over two million ex-servicemen of India. It seeks to ensure that a uniform pension is paid to the defence personnel retiring in the same rank with the same length of service, irrespective of their date of retirement.
The scheme is estimated to cost around Rs 8,600 crore initially and subsequently several crore rupees annually.
Currently, all pre 2006 (the year the 6th pay panel recommendations became effective) pensioners receive lesser pension than not only their counterparts but also their juniors.
Meanwhile, asked about a reported rape complaint filed against a Lieutenant Commander of the Navy in Mumbai, Dhowan said, "We will wait for the (probe) reports to come in and necessary action will be taken."