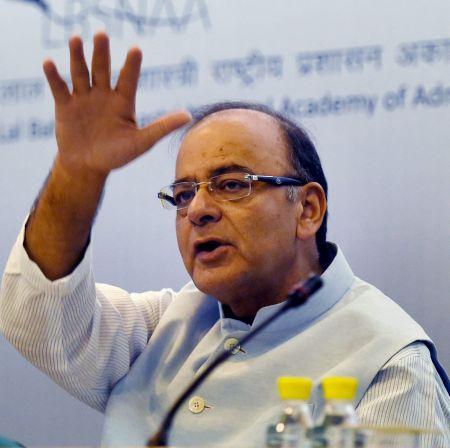 In the wake of former union minister P Chidambaram's property being raided by the Central Bureau of Investigation, Finance Minister Arun Jaitley while defending the investigative body has said the 'day of reckoning' is here, adding that all those involved will be accountable.
Addressing the media during the launch of the website 'Operation Clean Money', Jaitley said the raids have been carried out only after identifying a substantial reason.
"Unless there is a valid reason, the CBI and other bodies do not carry out such raids. Every step taken is done so expecting some result in return. The people in high positions acquiring assets through shell companies is not a small thing. Those responsible will be accountable," said Jaitley.
Officials from the CBI raided the residence of P Chidambaram and his son Karti in Chennai on Tuesday morning.
Soon after this, the senior Congress leader lashed out at the Centre, accusing it of using national agencies to target his son.
"The government, using the CBI and other agencies, is targeting my son and his friends. The government's aim is to silence my voice and stop me from writing, as it has tried to do in the cases of leaders of Opposition parties, journalists, columnists, NGOs and civil society organisations. All I will say is, I shall continue to speak and write," the senior Congress leader added.
Meanwhile, the CBI is expected to raid Chidambaram's native place in Karaikudi also.
The raids are happening at around 14 different locations in Chennai and also in the national capital in connection with the criminal misconduct in grant of FIPB approval.