Mark Hughes was identified on national TV as a possible suspect after he was seen carrying assault rifle.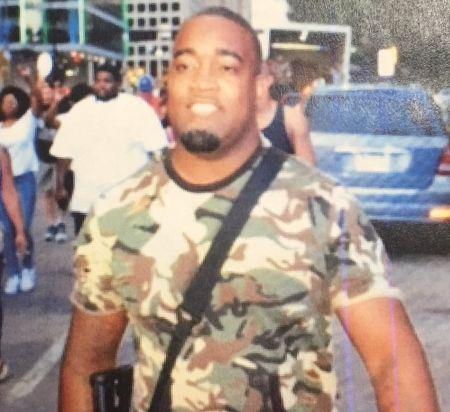 As Thursday's deadly attack unfolded in Texas, with snipers killing five Dallas police officers, the scene was one of chaos and confusion.
Amid the confusion, a man in a camouflage T-shirt briefly became one of the most sought individuals in the United States.
The Dallas Police Department hastily tweeted the image of the man, labelling him a "suspect" and urging members of the public to "please help us find him!".
The image shows Mark Hughes walking through the Black Lives Matter protest in downtown Dallas, brazenly carrying what looks like an AK-47.
"We received a phone call that my face was there on a suspect and I immediately flagged down police officers," he was quoted as telling CBS Dallas. He said the news came as a shock because he had been "talking to police, laughing and joking with police officers" earlier that day.
Hughes said he was taken in for questioning for around 30 minutes. He was later released without charge.
"Y'all have my faces on national news, are y'all gonna come out and say that this young man had nothing to do with it?" he said. "We've been getting death threats."
"It was persecution on me, unrightly," he said.
He adds: "In hindsight, I could have easily been shot."
When asked about the gun he was carrying during the protest, his brother told KTVT had brought the weapon -- which was unloaded -- to the protest simply to exercise his Second Amendment rights to bear arms. It is thought the gun may have been an AR-15 assault rifle, which is legal to carry in Texas.
The incident has been likened to the 2013 Boston Marathon bombing, in which social media also fingered the wrong suspect.
Image: The Dallas Police Department hastily tweeted the image of the man, labelling him a "suspect" and urging members of the public to "please help us find him!". Photograph: @dallaspolicedepartment/Twitter