Indian security agencies in possession of telephone bill, passport details that the underworld don lives in a upscale Karachi locality, reports The Hindustan Times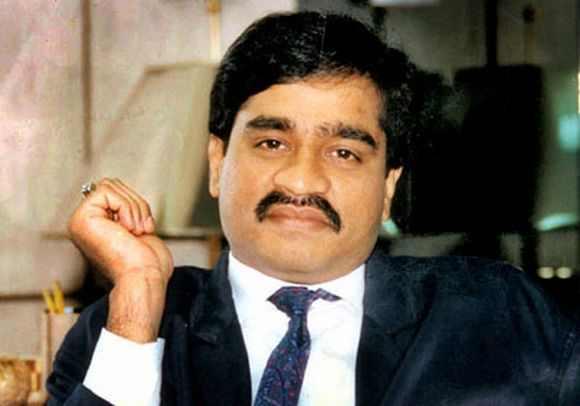 India's most wanted man Dawood Ibrahim lives in Pakistan, according to a report in The Hindustan Times.
The report published on Saturday, along with the recent picture of the underworld don, claims that Indian intelligence agencies have documentary proof that Dawood along with his wife and children lives in Karachi's plush Clifton neighbourhood.
The photograph of Dawood, 59, shows that he has a receding hairline and is clean shave. He has reportedly not underdone any cosmetic surgery.
A telephone bill in the name of Dawood's wife Mehjabeen Shaikh and passport details of the family are among the evidence in possession with India, the HT report claims.

Pakistan has always refuted India's charge that the underworld don is living in Karachi. An Interpol red corner notice is issued against Dawood for his role in the blasts in 1993 Mumbai blasts, in which 257 people were killed.
Documentary proves that Dawood, wife Mehjabeen, son Moeen Nawaz and daughters Mahrukh, Mehreen and Mazia are based in Pakistan. He currently operates out of the Karachi's Clifton neighbourhood, according to the newspaper report.

Indian agencies are in possession of an April 2015 telephone bill in the name of Mehjabeen with D 13, Block 4, Karachi Development Authority, Sch 5, Clifton, as the installation address. They also have passport numbers, flight details and other details of the passengers that prove that the family travelled to Dubai.
Dawood has not travelled out of Pakistan, but his wife and daughter Mazia visited Dubai on an Emirates flight on January 4, HT reports. His son Moeen, daughter-in-law Sania and grandchildren travelled to Dubai in March and returned to Karachi in May 2015.
If the National Security Adviser talks between India and Pakistan, currently in limbo over Kashmir separatists go on as scheduled, Ajit Doval will confront his counterpart Sartaz Aziz on Dawood, the HT report claims.

Image: Underworld don Dawood Ibrahim
---
Hand over Dawood immediately, India tells Pak ahead of talks
Terror mastermind Dawood Ibrahim is permanently living in Pakistan though he may be changing locations in that country, Union Home Minister Rajnath Singh said on Saturday.
"Such people keep changing their location... but he ispermanently living in Pakistan," Singh said.
His remarks came as media published a purported recent photograph of the underworld don claiming that Indian intelligence agencies have evidence that the terrorist and his family were living in Karachi.
Asked about the picture, Singh replied that he would not say anything without verifying it "I don't want to comment on any news," he said.
On Dawood allegedly having three passports, he said, "Such people often possess a number of passports and I have said this even in Parliament. It can be possible. There is nothing new in it."
The Bharatiya Janata Party asked Pakistan to hand him over to India while the Congress played down the report, saying successive governments have shared such evidence with Pakistan and the report does not change facts on the ground.
"Pakistan has always denied that Dawood Ibrahim was staying there. We have now placed the evidence before the world. Pakistan must understand it and immediately hand him over to India," Union minister and senior BJP leader M Venkaiah Naidu told reporters.
BJP secretary Siddharth Nath Singh said the report was an "irrefutable evidence" of the most wanted criminal's presence in Pakistan and it can not longer remain in denial.
However, the Congress and even BJP ally Shiv Sena did not lend much value to the report, which carried a recent photograph of Dawood besides other details, saying it did not say anything new.
"We share evidence all the time. What difference does it make? I think time has come for India to make up its mind," Congress leader and former External Affairs Minister Salman Khurshid said, asking the Centre to call off the National Security Advisor-level talks with Pakistan.
Another Congress leader and former Union Minister Manish Tewari said every government since the Mumbai blast accused fled to Pakistan has given dossier after dossier to the neighbouring country on his presence there.
"The India intelligence files are littered with Dawood Ibrahim's picture. This picture does not change facts on ground," he said, daring the Narendra Modi government to launch an operation to bring him to book as the United States did to Osama Bin Laden.
Sanjay Raut of Shiv Sena also spoke on similar lines, saying a new photograph of Dawood means "nothing" and Pakistan has refuted earlier evidence of his presence. He wondered why the National Democratic Alliance government was repeating the past "mistakes" of talking with Pakistan and said it should go all out to punish Dawood.