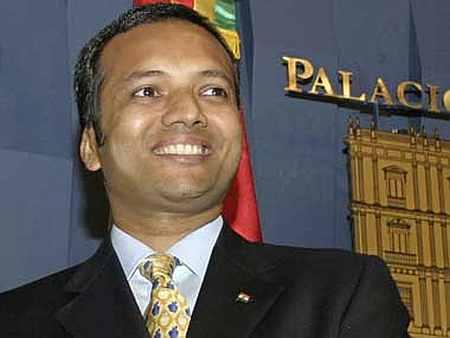 A Delhi court on Wednesday took cognizance of Zee Business Editor Samir Ahluwalia's criminal defamation complaint against Naveen Jindal, his firm Jindal Steel and Power Ltd and its 14 officials.
Metropolitan Magistrate Navita Kumari took cognisance of the complaint and listed the matter for recording of pre-summoning evidence in the matter on March 8. Ahluwalia, who along with his colleague and Zee News
Editor Sudhir Chaudhary has been booked on charges of trying to extort Rs 100 crores from the Congress MP's firm, had filed the criminal defamation compliant against Jindal after Chaudhary had filed one.
Ahluwalia had filed the criminal defamation complaint on January 3 against Jindal and others through his advocate Vijay Aggarwal alleging that the Congress MP had made 'vexatious, false and fabricated' statements against him in a press conference with the intention to tarnish his image.
Ahluwalia and Chaudhary were arrested on November 27, 2012 on a complaint by Jindal's firm that they had demanded Rs 100 crore as an advertising deal for not airing negative news against the firm in connection with the coal block allocation scandal. They are now out on bail. Chaudhary had earlier also filed a defamation complaint against Jindal and 16 directors of JSPL in another Delhi court which had taken cognisance of the compliant.
Ahluwalia has said in his complaint that Jindal, JSPL and several directors of firm had made defamatory statements at a press conference in New Delhi in December last year.