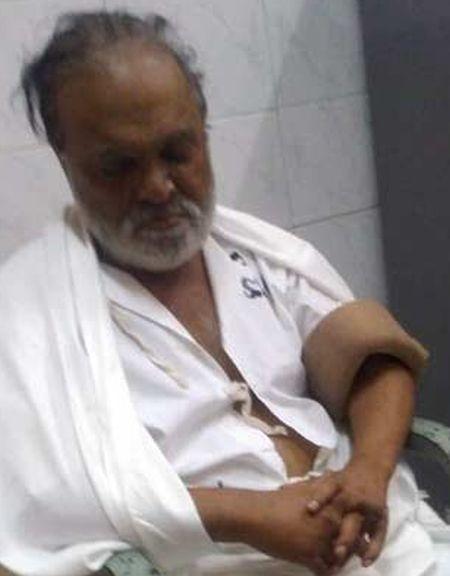 The special court for Prevention of Money Laundering Act in Mumbai on Wednesday directed sending Maharashtra's former deputy chief minister Chhagan Bhujbal to the Arthur Road jail from the hospital.
Judge P R Bhavake's direction came on a plea by the jail officials that Bhujbal had refused to undergo angiography and hence he should be shifted back to the jail.
Bhujbal had complained of chest pain, among other things, earlier when he was hospitalised.
The judge directed the officials to take Bhujbal back to the jail before allowing his family members to meet him and discussing the heart procedure with him. He can be shifted back to the government-run JJ hospital if he agrees to undergo angiography, the judge said.
The court also directed the jail authorities to provide Bhujbal with prompt medical care in case of any emergency.
Bhujbal, a senior Nationalist Congress Party leader, was arrested on March 14 this year by the Enforcement Directorate in Maharashtra Sadan scam.
It was alleged that Bhujbal received kickbacks in the contract for construction of Maharashtra Sadan (state guest house) in Delhi which was built at a cost of Rs 100 crore.
He is also accused of having received kickbacks in contract for construction of state central library on Kalina campus of Mumbai University.