Corruption by a public servant has become a "gigantic problem" and has a "deep and pervasive impact" on the functioning of the entire nation, a special court in Mumbai has said while sentencing an Income Tax Department officer after convicting her in a Rs 75,000 bribery case.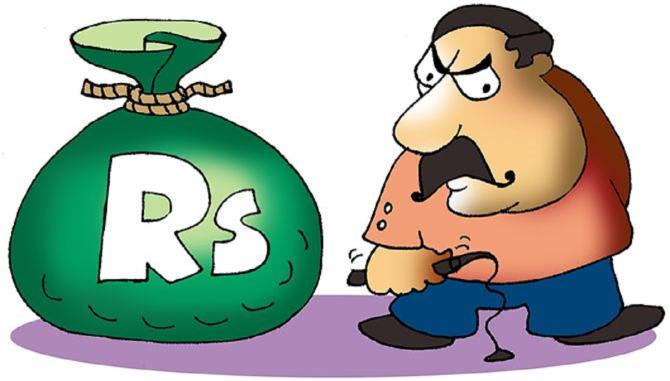 Special Central Bureau of Investigation court judge MR Purwar on Wednesday held Preetha Babukuttan guilty of the offence under the Prevention of Corruption Act and sentenced the 52-year-old officer to four years of rigorous imprisonment.
The prosecution said the officer had initially made a demand of Rs 1,30,000 in March 2015 to settle the tax liability of the complainant, who runs a partnership firm.
She had told the complainant that his tax liability was around Rs 5 lakh and she would try to bring it down to Rs 55,000, for which she demanded Rs 1,30,000.
After negotiations, she reduced the amount to Rs 1,00,000 and later to Rs 75,000.
However, the complainant was not willing to pay the bribe and brought the matter to the notice of the Anti-Corruption Bureau unit of the CBI.
Accordingly, a trap was laid and the accused was caught while accepting the bribe amount of Rs 75,000.
The court, after examining witnesses and evidence produced by the prosecution, held that it is clear that the accused had demanded, accepted the illegal gratification from the complainant which is other than her legal remuneration.
"She obtained for herself the pecuniary advantage by corrupt or illegal means and by abusing her official position which certainly amounts to criminal misconduct by the public servant. Therefore, it is concluded that the prosecution has proved beyond reasonable doubt," the special court said.
It observed that while considering the sentence and punishment to be inflicted on the accused, certain aspects, such as nature of offence, the age, character and antecedents of the accused need to be kept in mind.
The court said that undisputedly, no material is produced on record by the prosecution to show antecedents of the accused.
"However, at the same time the nature of the offence is serious. The dishonest intention and abuse of official position to grab money as gratification is alarming. Corruption by public servant has become a gigantic problem. It has a deep and pervasive impact on the functioning of the entire country," the court said.
It sentenced the accused to four years of rigorous imprisonment, saying the period undergone in prison, during the course of trial, shall be set off against the term of sentence.
© Copyright 2023 PTI. All rights reserved. Republication or redistribution of PTI content, including by framing or similar means, is expressly prohibited without the prior written consent.