As flights restarted in India on Monday after two months because of the coronavirus lockdown, a little boy in Bengaluru airport carrying a "special category" ticket was among the most heartwarming sights of the day.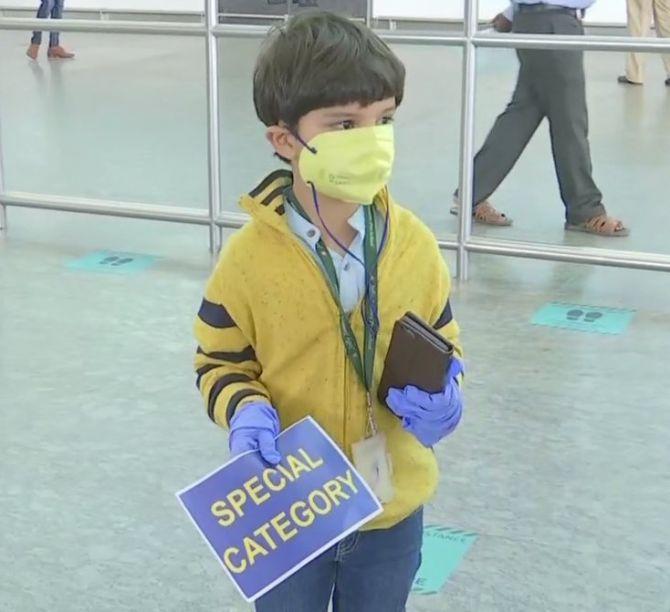 Five-year-old Vihaan Sharma travelled alone from Delhi, and walked into the arms of his overjoyed mother at Bengaluru's Kempegowda International Airport. He travelled as a special category passenger.
Vihaan Sharma went on a small holiday to Delhi to visit his grandparents in February. However, that vacation got prolonged as a coronavirus lockdown was imposed pan India in March.
SEE: Vihaan Sharma reunited with mother after 3 months
As soon as domestic flights were permitted to operate from May 25, his grandparents put him on the first flight out of Delhi heading to Bengaluru where his parents where eagerly waiting to see their
little boy.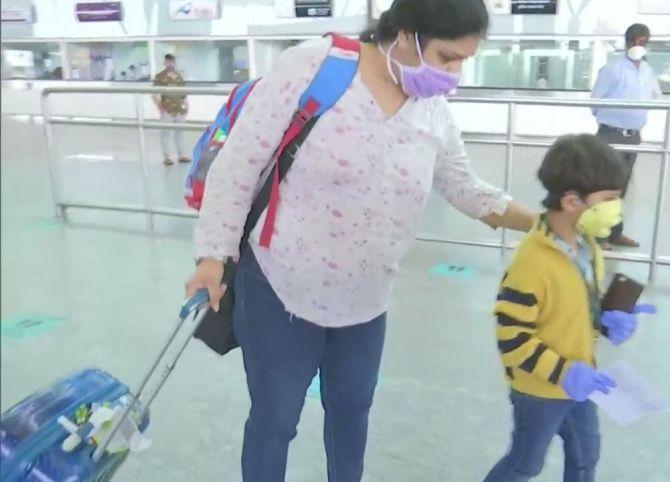 The airline staff took care of the child very well and the family reunited on Monday morning in Bengaluru.
The child's mother who came to receive her son said, "My 5-year-old son has travelled alone from Delhi. He has come back to Bengaluru after three months."