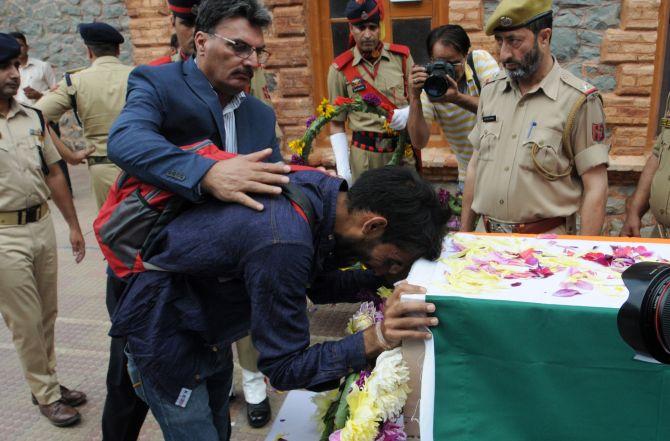 A policeman was killed while four security forces personnel were injured during an encounter with terrorists in the Batmaloo area, following which two ultras were arrested on Sunday, police said.
Security forces launched a cordon and search operation at Diyarwani in Batamaloo area of Srinagar in the pre-dawn hours on Sunday following specific information about the presence of terrorists in the area, Additional Director General of Police (Security and Law and Order) Munir Khan told reporters.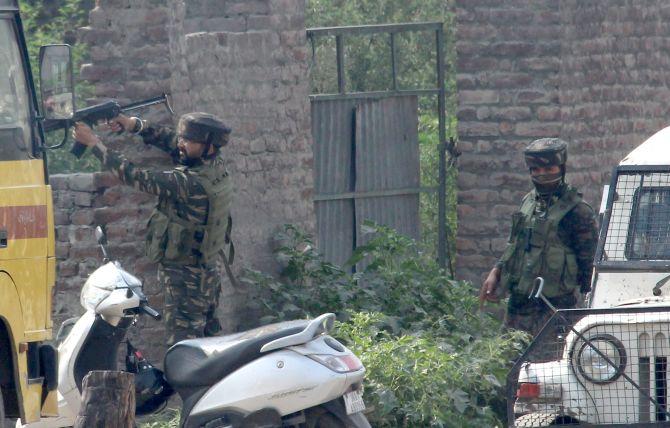 He said while the house, where the terrorists were hiding, was zeroed-in, the ultras opened firing upon the forces which was retaliated, resulting in an encounter.
"A group of five militants were there… They lobbed a grenade and opened firing and then escaped because of darkness. The area is very congested and forces exercised restraint so that there is no collateral damage as the houses there are roof to roof," the ADGP said.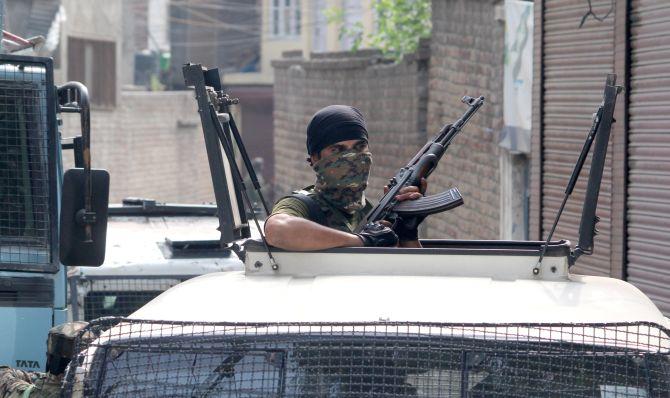 He said a selection grade constable, Parvaiz Ahmad, was killed and two policemen and three Central Reserve Police Force personnel received injuries in the initial indiscriminate firing by the terrorists.
"The security forces retaliated and it has been learnt that two militants have been injured, but they managed to flee. Two other militants were arrested and their questioning is on," Khan said.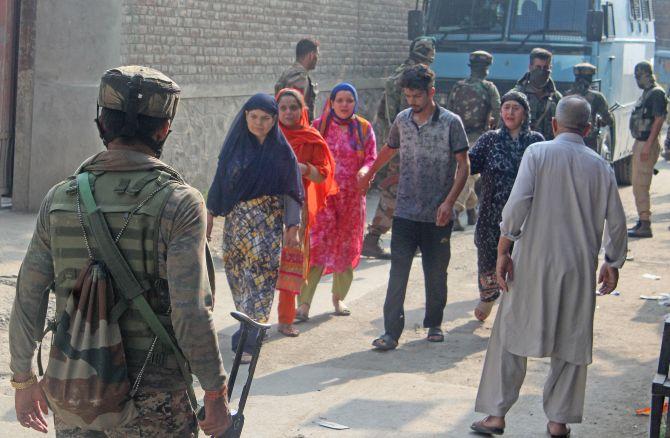 The ADGP said the arrested militants have revealed 'many things' but which cannot be divulged right now as the operation would continue further.
Mobile internet services were temporarily suspended in Srinagar in the wake of the operation, police said.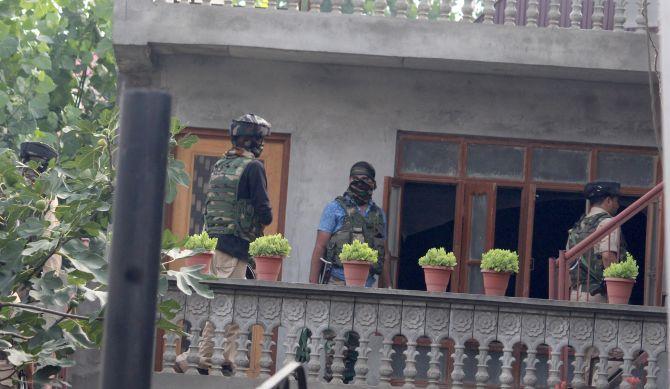 A police official said the service was barred as a precautionary measure to maintain law and order and to stop rumour-mongering.
The official said the mobile internet was then restored in the afternoon after the gunfight ended.
Earlier, a police spokesman had said, 'two accomplices of the terrorists have been detained', while incriminating material was recovered from the site of encounter.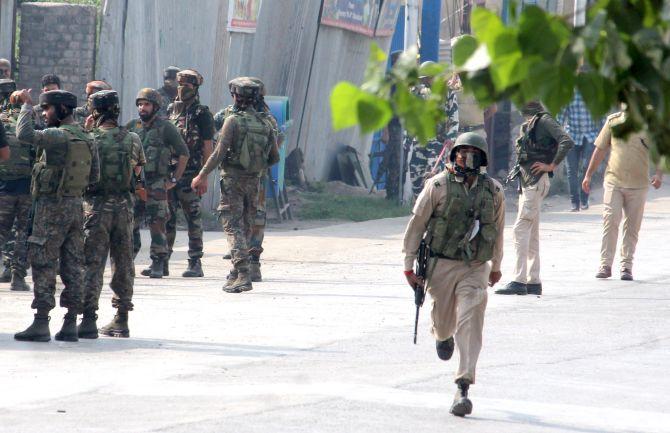 The spokesman said a massive search operation is underway in the area.
He said police have registered a case and investigation has been initiated in the matter.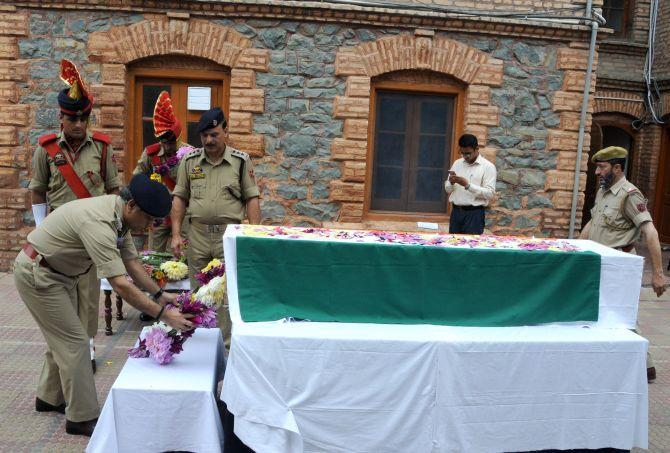 Meanwhile, a wreath laying ceremony was held at DPL Srinagar where senior officers from civil administration, police and other security forces paid rich tributes to Ahmad, a resident of Dandote village in Rajouri district, the spokesman said.
"Senior civil and police officers paid rich tributes to the martyr and laid floral wreaths on the mortal remains for his supreme sacrifice made in the line of duty," he said.