A day after RPN Singh joined the Bharatiya Janata Party, senior Congress leader Shashi Tharoor on Wednesday took a dig at the saffron party with rhyming sentences in Hindi and the phrase "Congress-yukt BJP".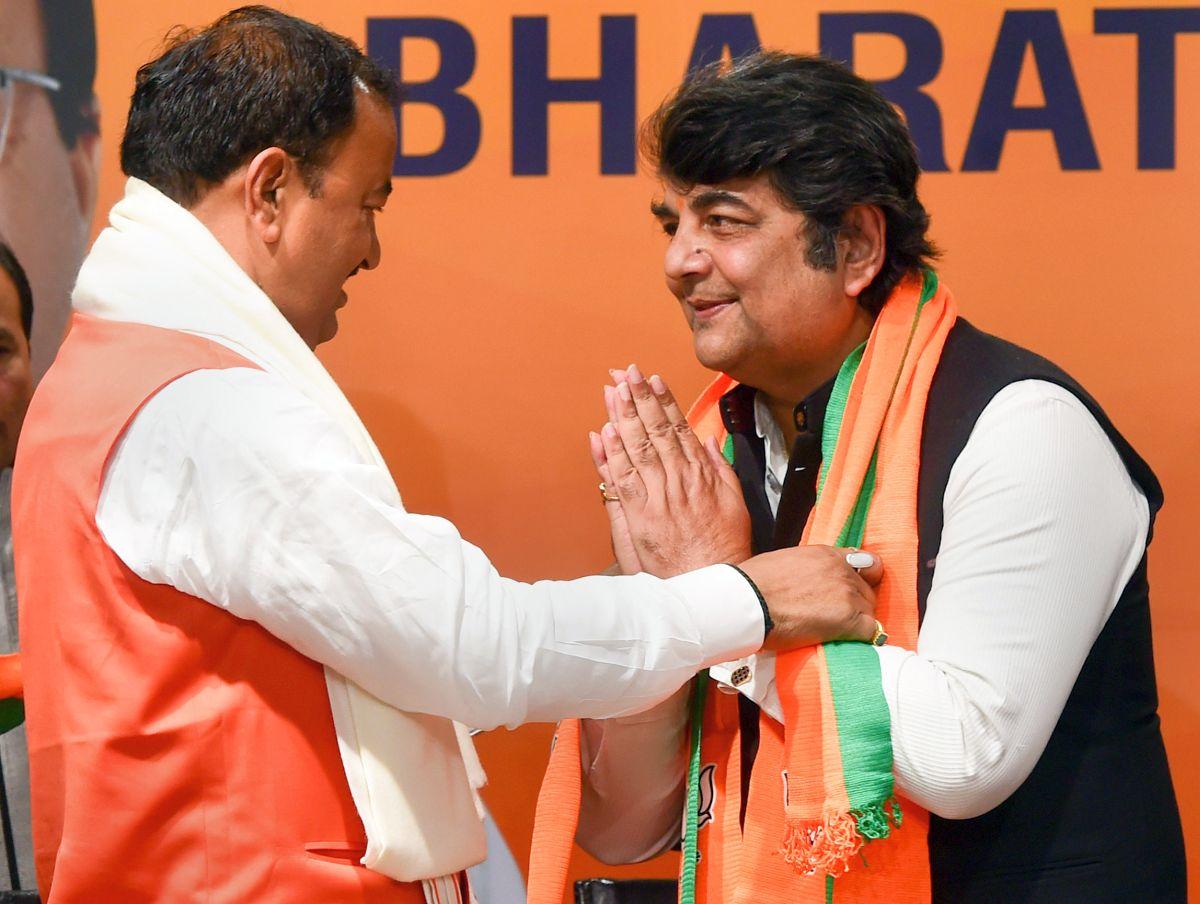 Just weeks ahead of Uttar Pradesh assembly polls, Singh quit the Congress party on Tuesday and joined the BJP, in a setback for the grand old party.
A Union minister in the UPA-II government, the 57-year-old leader joined the BJP at the party headquarters New Delhi, evoking a sharp reaction from Congress leaders, including its spokesperson Supriya Shrinate, who called him a "coward".
On Wednesday, Tharoor took to Twitter to say in Hindi, "'Chorh kar ja rahe hain ghar apna, shayad unke kuch aur sapne hain, ab udhar bhi sab apna sa hai, ab udhar bhi toh sabhi apne hain. (Congress-yukt BJP)'"
The tweet roughly translates to: "He is leaving his home, maybe he has other dreams; now there also it feels homely, there also are his own people".
Tharoor's "Congress-yukt BJP" jibe is a wordplay on the BJP's slogan of 'Congress-mukt Bharat' (Congress-free India).
Responding to Tharoor, national spokesperson of the Congress Pawan Khera said in a tweet in Hindi: "One who couldn't be true to his ideology, cannot be our own."
Borrowing the essence of the 'Bhagwad Gita', Khera said, "Have to defeat those who divide people in 80-20, O Arjun; don't look for your people there, don't look for dreams there."
Rajasthan Chief Minister Ashok Gehlot said that the Congress is a movement having a history of 135 years and some leaders leaving the party does not make any difference.
All those leaders who are leaving or joining the Congress are welcome and there should not be much discussion on this, he said while interacting with reporters on the occasion of 73rd Republic Day.
Reacting on the issue, Gehlot said, "Congress is such a big organization. Congress is like a movement in the country, it has a long history of 135 years, it is like a sea. In this, many big people left and they had to come back in the party and history is witness."
Gehlot said that the Congress party has its own aura and it is the only party in the country which will be found in every house in every village of the country."It doesn't matter if someone leaves or join the party. Those who leave are also welcome and those who join are also welcome."
He also alleged that there is an atmosphere of unrest, tension and mistrust in the country and all the central government agencies are working "under pressure."
After joining the BJP, Singh said the Congress is not the same party where he worked for 32 years and that he wants to contribute to the nation's development while reposing faith in Prime Minister Narendra Modi.
© Copyright 2022 PTI. All rights reserved. Republication or redistribution of PTI content, including by framing or similar means, is expressly prohibited without the prior written consent.