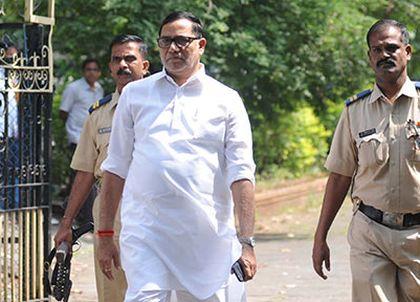 A special court in Mumbai on Wednesday discharged Congress leader Kripashankar Singh in a case of disproportionate assets for want of sanction for his prosecution.
In April 2015, the Economic Offences Wing of Mumbai police had filed a chargesheet against Singh, a former chief of Mumbai Congress as well as a former state minister, and his relatives.
A social activist had filed a complaint against him with the Anti Corruption Bureau and also a public interest litigation in the Bombay high court in 2014, alleging that Singh had amassed wealth which was disproportionate to his known sources of income.
Following the high court's directions, the ACB and EOW conducted inquiry and concluded that the assets held by Singh were disproportionate to his income.
In November 2016, Singh filed an application seeking discharge from the case in the special court, claiming that his prosecution was without the necessary sanction.
While he was an MLA in 2014, the probe authorities had sought government sanction to prosecute him but the same was denied twice by the governor, he said.
In 2015, when he ceased to be an MLA, the EOW filed a chargesheet against him even though it did not have any fresh material to charge him with, he contended.
Kripashankar's lawyer advocate K H Giri said, "The judge took note of the fact that the EOW had merely waited for my client to demit public office to file its chargesheet. It had no fresh material against him."
Singh told PTI that the judgment proved that an innocent person will get justice, even if it is delayed.
"I had to go through many hardships in the last 8-9 years, but I am happy that the court finally gave me justice," he said.