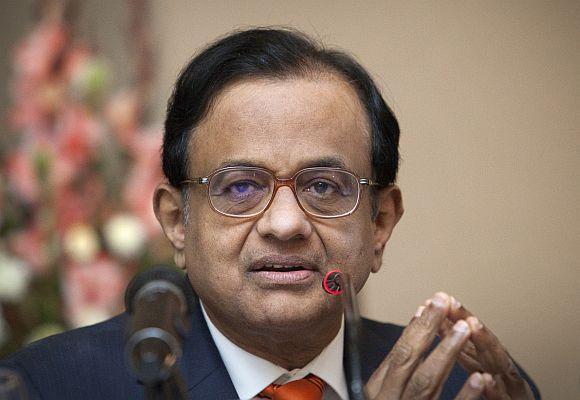 The Congress on Sunday sought to distance itself from the remarks of former Union minister P Chidambaram on Jammu and Kashmir, saying the "opinion of an individual is not necessarily the opinion of the party".
Chidambaram pitched for greater autonomy for the restive Jammu and Kashmir yet again on Sunday, drawing stinging criticism from the Bharatiya Janata Party, with Union minister Smriti Irani calling it "shocking and shameful".
Congress's chief spokesperson Randeep Singh Surjewala said that Jammu and Kashmir is an integral part of India and "will always remain so unquestionably".
Asked about Chidambaram's remarks, he said, "The opinion of an individual is not necessarily the opinion of the Indian National Congress. In our democracy, individuals are entitled to their opinion."
The Congress has always believed that dialogue is the way forward for restoration of normalcy in the state, but it can only be within the framework of our Constitution, Surjewala said.
He said the party had constituted a policy-planning group under the chairmanship of former prime minister Manmohan Singh to carry forward the peace initiative in the state.
The group will visit Jammu and Kashmir, particularly the Kargil and Ladakh regions, between November 10 and 12.
Once the group concludes its deliberations, it will submit a report and share feedback and experience with Congress president Sonia Gandhi, he said.
"So, it would be wrong to prejudge the issue," he said.
The Congress spokesperson hit out at the governments at the Centre and in Jammu and Kashmir over their handling of the situation in the state and asked the ruling parties "to introspect" on the issue.
He recalled "how terrorist Masood Azhar was released and taken to Kandahar" in Afghanistan after an Indian Airlines flight was hijacked during the Atal Bihari Vajpayee government.
Whereas, 10 years of the Congress-led United Progressive Alliance government proved to be a watershed in restoring normalcy, promoting economic activity, tourism and infrastructural development, engaging with the people within the framework of the Constitution and fighting terrorism and militancy decisively, he said.
Surjewala also asked the BJP government to list the steps it has taken to restore normalcy and peace in the state and its roadmap to ensure development there.