The Congress is in talks with other opposition parties to consider moving a no-confidence motion against Lok Sabha Speaker Om Birla over his alleged bias, sources said on Tuesday.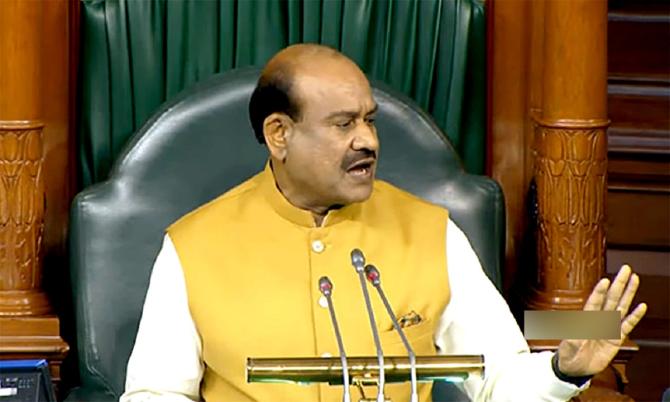 They said the proposal to bring a motion was mooted at the meeting of party MPs this morning and Congress leaders are now talking to other party leaders over it.
The motion is likely to be brought on Monday in the Lok Sabha but some parties are opposed to the move, saying it may hurt the momentum of opposition unity.
The no-confidence motion will highlight the pace at which Rahul Gandhi was disqualified as MP -- within hours of his conviction by a Surat court in a defamation case over his remarks on the prime minister's surname.
The sources said the no-confidence motion can only be brought when the house is in order.
Sources in the opposition camp said such a motion requires signatures and support of 50 MPs but they apprehended that the motion may not be allowed to be moved on the ground that the house is not in order.
The Lok Sabha has been witnessing uproarious scenes since the start of the second leg of the budget session on March 13 with opposition benches demanding a joint parliamentary committee probe into the Adani issue and the Bharatiya Janata Party seeking Rahul Gandhi's apology over his remarks made abroad which they allege was an insult to India and its institutions on foreign soil.
Sources said a no-confidence motion was brought in August 1963 against the Nehru government by Acharya Kripalani.
No-confidence motions have been brought against the Narasimha Rao government and the Atal Bihari Vajpayee government as well, they said.