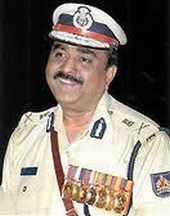 The Congress is likely to release its final list of candidates for the Karnataka elections on Friday night. The kin of some of the leaders are expected to be a part of this final list, say insiders.

Congress sources in Karnataka told rediff.com that the list, which is likely to be released on Friday night, has been thoroughly scrutinised by the high command in New Delhi.

The Congress did try its level best to keep the children of some senior leaders out of the final list. However, this led to tension within the party.

Union Labour Minister M Mallikarjuna Kharge, former chief minister N Dharam Singh and former Union minister C K Jaffer Sharief have been demanding tickets for their sons. They were extremely upset when their names did not figure in the first list and threatened to boycott the poll campaign.

Sources in the Congress now say that the sons and grandsons of these leaders will be included in the final list. Campaigning would begin after the announcement of the final list, the Congress leader from Karnataka said.
The party's final list will comprise 47 candidates. Apart from the sons of senior party leaders, it will be interesting to see who would be pitched against Karnataka Chief Minister Jagadish Shettar and Deputy Chief Minister K S Eshwarappa.

In Shettar's Hubli-Dharwad Central constituency and Eshwarappa's Shimoga constituency, the Congress has entered into an unofficial pact with B S Yeddyurappa's Karnataka Janatha Party.
The Congress is planning to field former state police chief Shankar Bidari against Shettar. He too like the CM is a Balajiga Lingayat. Along with Yeddyurappa, the party plans to split to the BJP vote bank.
Image: Former state police chief Shankar Bidari may be pitted against CM Jagadish Shettar