Senior Bharatiya Janata Party leader and former Union minister Ravi Shankar Prasad on Saturday rebutted the charge that Congress leader Rahul Gandhi was disqualified from the Lok Sabha because Prime Minister Narendra Modi was "scared" of his questions on the Adani issue.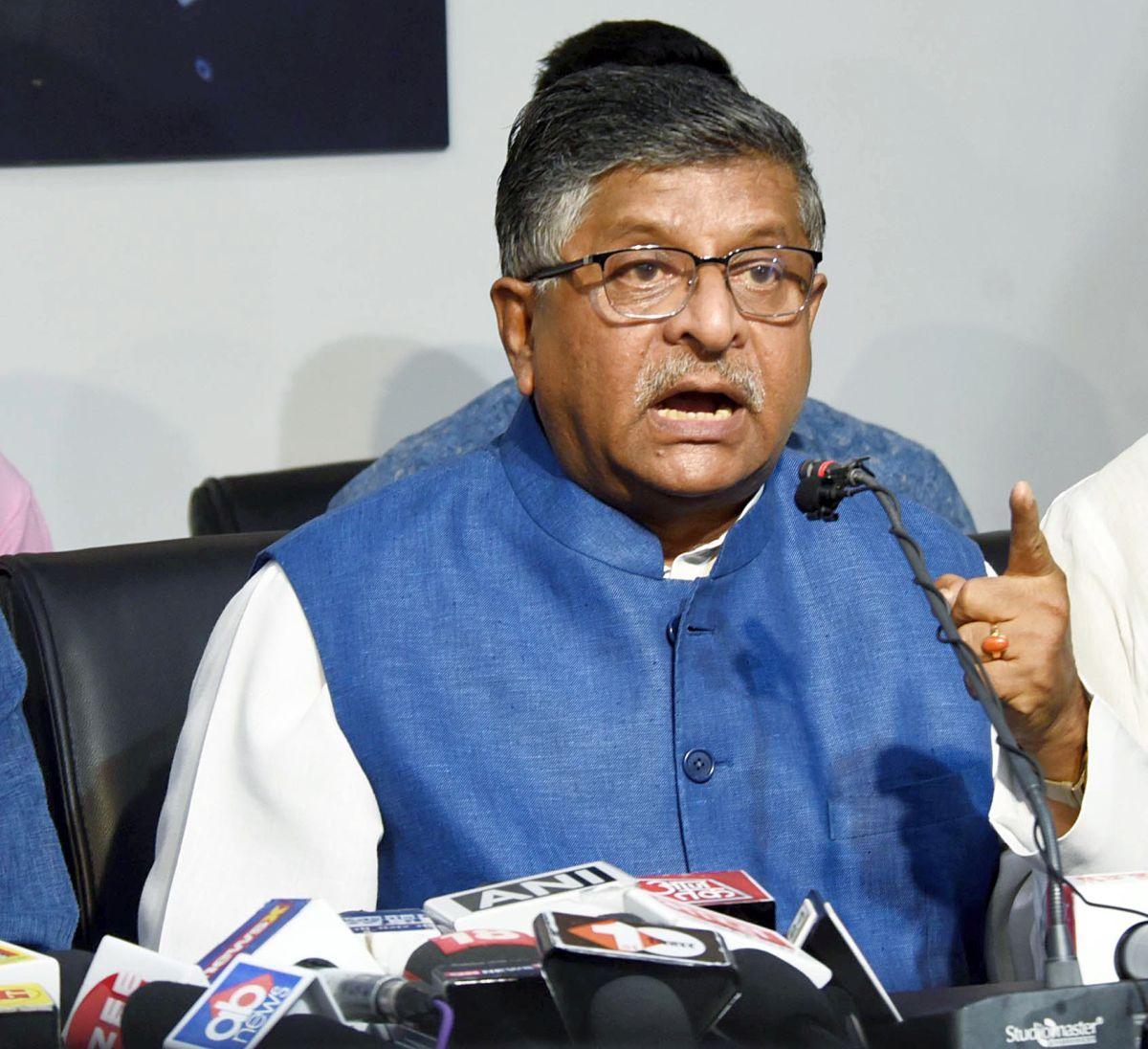 Talking to reporters in Patna soon after Gandhi addressed the press in Delhi, Prasad also alleged that the Congress did not seek a stay on the conviction by a Gujarat court so that it could "encash" the episode in Karnataka, where assembly elections are expected in about a month.
He said, "Priyanka Gandhi Vadra's statement confirms that the Congress did not press into service its famed battery of legal experts with the Karnataka polls in mind. What else can explain their failure to show the alacrity which was for all to see in Pawan Khera's case?"
"We are not here to hold brief for Adani. But Gandhi has sought to mislead the people to link his disqualification with Adani. He has been disqualified because of conviction in a case that relates to defamatory remarks he made in 2019," added the BJP leader.
The Lok Sabha member from Patna Sahib asserted that Adani Group used to win contracts even when the UPA was in power at the Centre and was doing business in Congress-ruled states such as Rajasthan.
Rejecting Gandhi's charge that his speech on Adani inside Parliament had left the Modi government tizzy, Prasad asserted that the Congress leader's address was baseless and incoherent.
Taunting the Congress leader for the averment that he chose his words carefully, Prasad said, "It only proves that he made the defamatory remarks with due deliberation. This has been his habit. He is facing at least seven other cases of defamation, including the one lodged here by (former Bihar Deputy Chief Minister) Sushil Kumar Modi".
Rejecting the charge of political vendetta, the BJP leader pointed out that "several political leaders have, so far, been disqualified upon their conviction by a court of law. Some of them belong to the BJP".
A practising lawyer, Prasad also dismissed the argument against a Gujarat court holding the Congress leader guilty for comments made outside the state, saying "Purnesh Modi (the BJP MLA who filed the petition) would have naturally felt offended by Gandhi's remark about Modi surname. I would have felt the same had he said something similar about my surname".
"As an opposition leader, Gandhi was entitled to criticise, but not abuse anybody. His remarks, indeed, were abusive and not critical. It denigrated the OBCs, a social group to which Prime Minister Narendra Modi belongs. The BJP is going to take up this humiliation of OBCs very seriously and launch a nationwide stir," Prasad declared.
Prasad also remarked, tongue in cheek, that the Congress' failure to immediately move for a stay against conviction "might indicate that there is internal politics in that party. Many are of the view that in this manner, let's get rid of Rahul Gandhi".
He said, "Rahul Gandhi needs to realise that it is not the BJP's fault that the people are not ready to vote for him. He must give up the sense of entitlement that he is born to rule, being the son of Rajiv Gandhi and grandson of Indira Gandhi, both former Prime Ministers".
He also lambasted Gandhi for having accused, at his press conference, a section of the media of partisanship towards the BJP and said, "Had we behaved in a similar fashion towards the press, all hell would have broken loose and threat to democracy would have been announced".
© Copyright 2023 PTI. All rights reserved. Republication or redistribution of PTI content, including by framing or similar means, is expressly prohibited without the prior written consent.