Over 60 people have been killed in a landslide in the Antioquia province in north-west Colombia, officials said. Declaring a state of emergency, Columbia President Juan Manuel Santos said that it was not clear how many people were still missing, assuring that he would rebuild the houses, reported the BBC.
Meanwhile, a rescue operation has been launched to find survivors buried in rubble.
Much of the village of Santa Margarita, south-west of the provincial capital, Medellin , was devastated when the calamity struck on Monday.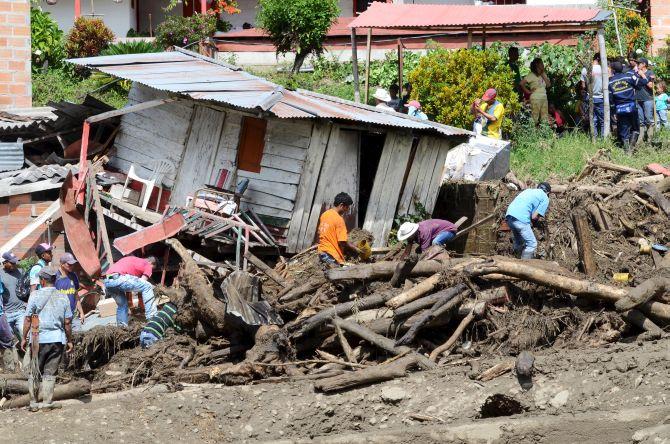 Residents remove mud and debris as they search for bodies after a landslide in the municipality of Salgar, in Antioquia department. Photograph: Reuters
---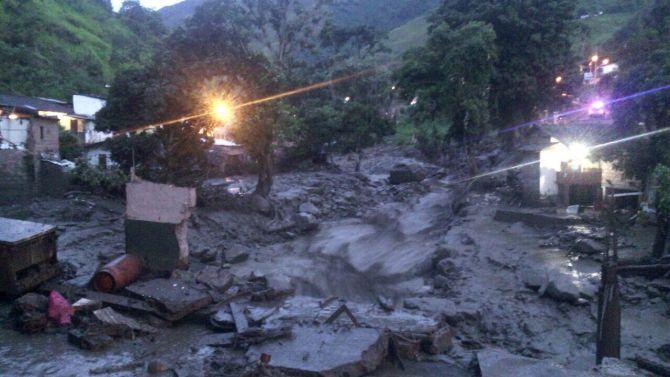 A street of the municipality of Salgar in Antioquia department is seen covered in mud and debris after a landslide in this May 18, 2015 handout image provided by Colombian Air Force. A landslide sent mud and water crashing onto homes in a town in Colombia's northwest mountains. Photograph: Reuters
---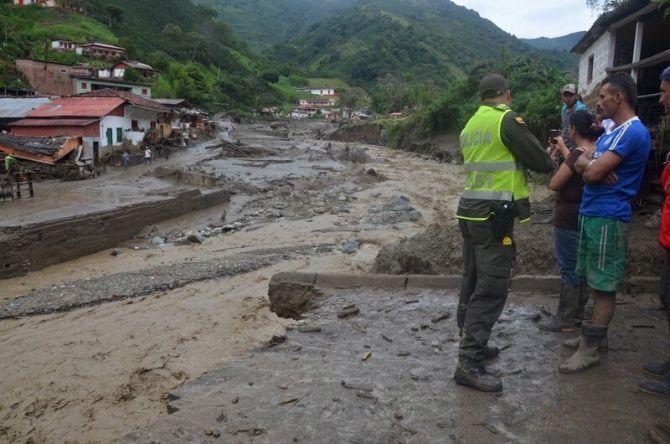 A Colombian policeman an residents stand in front a destroyed homes and streets covered in mud and debris in the municipality of Salgar, in Antioquia department. Photograph: Reuters
---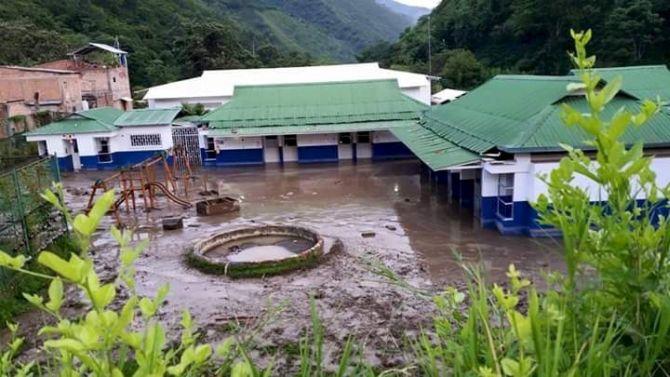 A general view of the municipality of Salgar in Antioquia department after a landslide. Photograph: Reuters