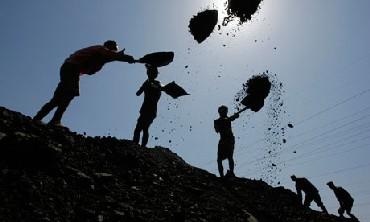 A special court on Thursday refused to accept a closure report by the Central Bureau of Investigation and directed it to further investigate an alleged scam in coal blocks allocation, involving Congress Rajya Sabha MP Vijay Darda, saying he had misrepresented facts in letters written to then Prime Minister Manmohan Singh.
Special CBI Judge Bharat Parashar asked the CBI to file a progress report of its probe on December 19.
Darda had misrepresented facts in various letters written to the then PM, who was holding the Coal Ministry portfolio, seeking his "help" to get allotment of Fatehpur (East) coal block in Chhattisgarh in favour of JLD Yavatmal Energy Pvt Ltd, the court said.
Declining to accept CBI's closure report filed in a case in which it had lodged an FIR against Darda, who was also a director of JLD firm, and others, the court said that "prima facie" offence of cheating was committed by private parties in furtherance of conspiracy hatched between them and the public servants.
"As regard Vijay Darda who was chairman of Lokmat Group, it has come on record that he wrote a number of letters to the prime minister seeking allotment of Fatehpur (East) coal block in favour of M/s JLD," the court said.
Darda at that time was a sitting member of Rajya Sabha and he too had specifically claimed in his letter dated June 18, 2007 and August 6, 2007 addressed to the then prime minister that M/s JLD was promoted, managed and controlled by Lokmat Group and IDFC.
"Thus once again there was a clear misrepresentation at different forums by Vijay Darda on behalf of M/s JLD to claim allotment of yet another coal block," the court said in its 41-page order.
Regarding the alleged roles of public servants, the court said "prima facie" it was evident that the ministry of coal and screening committee were "inclined to allot the impugned coal block at Fatehpur (East) to M/s JLD at all costs".
"Thus in these circumstances, the decision makers who were having dominion over the nationalized natural resources of the country i.e coal blocks, have to take responsibility of the consequences," it said.
Accordingly, the conclusion drawn by the investigating agency to close the case "cannot be accepted" the judge said.
CBI had filed closure report in the case in which FIR was lodged against JLD Yavatmal Energy Ltd, its directors Vijay Darda, his son Devendra Darda, Rajendra Darda, Manoj Jayaswal, Anand Jayaswal and Abhishek Jayaswal and other unknown persons.
The FIR was registered against them under sections 420 (cheating) and 120 B (criminal conspiracy) of the IPC.
The court, in its order, said, "At the same time the ministry of coal officers and screening committee have prima facie committed offences of criminal breach of trust and of criminal misconduct i.e under section 409 IPC and section 13 (1)(c) and 13(1)(d)(iii) PC Act in furtherance of the criminal conspiracy i.e under section 120-B IPC entered into by them with the private parties involved".
Regarding Vijay Darda's letters to the then PM, the court noted that when application of JLD for allotment of coal block was being considered by screening committee, he wrote letters seeking PM's "intervention" in getting the allotment.
"However, what is important to note is that even in his communications made to the PM, Vijay Darda claimed M/s JLD to be a company promoted, managed and controlled by Lokmat Group and IDFC. A specific averment to this effect was made in the letter dated June 18, 2007.
"Clearly Vijay Darda knew that the aforesaid claim was false. A similar representation was made in yet one another letter dated August 6, 2007 also. Thus, Vijay Darda actively participated in misrepresenting that M/s JLD was a company promoted, managed and controlled by Lokmat Group and IDFC," it said.
The court also said JLD's claim in its application seeking allocation of coal block that it was jointly established by Lokmat Group and IDFC was "clearly false" and there was no agreement in existence which authorised JLD to mention the net-worth of IDFC in the application form.
It also observed there was "clear misrepresentation" on the part of JLD in not disclosing about earlier coal blocks allotted to its group or associated companies.