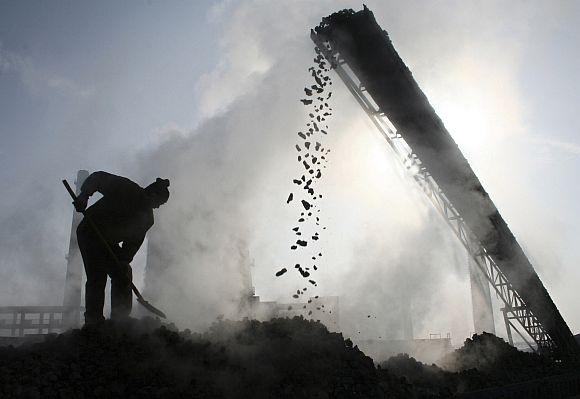 The Central Bureau of Investigation on Monday approached the Supreme Court seeking modifications of its order barring it from sharing Coalgate probe report with any government agency or officers and lifting of restrictions imposed on it from changing the 33-member investigation team.
In two separate applications, the agency said the scope of the coalgate probe was expanding and 13 regular cases and three Preliminary inquiries have so far been registered.
The CBI cited various reasons including statutory ones for seeking modification of the May 8 order of the apex court that it be allowed to share probe information with the "appropriate governemnt/authority".
The CBI said that statutorily it is required to share probe information with the Central Vigilance Committee and various government bodies including its prosecutors for purposes such as getting sanction, necessary government notifications and for strengthening the case with the help of experts so that the matter can stand the "litmus test" of trial.
"The scope of inquiries/investigation is expanding. However, to comply with the mandate of the statutory provisions, it may be necessary for the Central Bureau of Investigation to share information with (a) appropriate government for purpose of notification/consent under the Act (b)the appropriate authority for the purpose of the approval under the Act," the CBI said.
It referred to various provisions of its manual and the Delhi Special Police Establishment Act by which the agency is being regulated.
The agency, in another application, sought the Supreme Court's nod to carry out changes in the investigation team on the ground that more officers are required in the probe team as the scope of the scam has been expanding.
"With progress on the inquiries in allocation of coal blocks, more investigating officers are required to be associated with the investigation. Since two more cases are registered after the last date of hearing, it is proposed to add one superintendent of police and two inspectors to the team of officers involved in the investigation," it said.
© Copyright 2022 PTI. All rights reserved. Republication or redistribution of PTI content, including by framing or similar means, is expressly prohibited without the prior written consent.