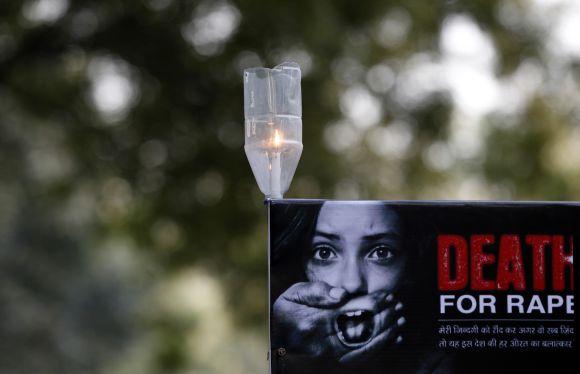 A 16-year-old Class X student was allegedly gang-raped by five persons, including three minors, at gunpoint in Uttam Nagar area of west Delhi. The girl alleged in her complaint that the accused also made an MMS of the act and threatened to upload it on the internet if she revealed her ordeal to any person.
The police said that they have apprehended three accused, identified as Pramod and two minors known to victim, hours after girl's family registered complaint against all five of them.
The police said the incident took place on July 19 when she was going to school. "The girl told the police that when she was going to her school, four accused, three of them minors and known to her, took her to a house of Surender Pehalwan in Jharoda area. All five accused allegedly gang-raped her at gunpoint," said a senior police officer.
Victim also alleged that Pehalwan also impersonated as a police official and showed victim her "police identity card". "The matter came to light on Monday when she experienced some problems and told her parents about the incident," the officer said.
Later, her parents approached police and registered a complaint against all the five accused. "The police have arrested Pramod and his two minor accomplices while a manhunt has been launched to nab Surendra Pehalwan and the other minor accused," officer added.