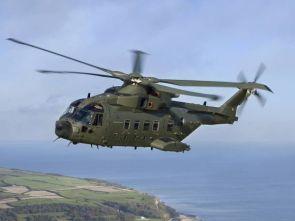 Taken by surprise by the decision of an Italian judge to include Defence Minister A K Antony as a possible witness in a trial relating to corruption in the Rs 3,600 crore AgustaWestland chopper deal, India on Monday night ruled out his appearance in the court.
Reports from Italy said that a judge in the city Busto Arsizio had earlier cleared the names of Antony, former British Defence Minister Geoff Hoon and Ratan Tata among 80 possible witnesses in the trial of former CEO of Italy's Finmeccannica, which had secured a deal with the Indian government for the supply of 12 helicopters to ferry VVIPs.
Three of the helicopters had been delivered before corruption was reported in the deal.
Former IAF chief Air Chief Marshal S P Tyagi and his three cousins have been questioned by the CBI in connection with allegations of kickbacks to the tune of Rs 362 crore in the deal. Tyagi has denied any wrongdoing.
Although reports said all the witnesses cleared by the judge may not be called to testify, high-level sources in the Defence Ministry said there was no question of Antony giving evidence or appearing in any court outside India.
Former Finmeccannica chairman Guiseppe Orsi has been accused by prosecutors of paying bribes to secure the helicopter deal three years ago when he was head of AgustaWestland.
Another top official of AgustaWestland, its former CEO Bruno Spagnolini is also facing trial in the case. Both have denied wrongdoing.
Reports said that defence lawyers want Antony to give testimony on the tendering process in India. They also want Tata and Hoon to provide evidence on the defence industry in India.
The case will resume on September 17. A Defence Ministry team headed by Joint Secretary Arun Kumar Bal is in Italy to attend the hearings in the case.
In the very beginning of the trial, India had told the Italian court that its orders would not be binding on it and it will have the right to exercise all legal options available to it.