China on Monday declined to react to reports that its officials skipped a "confidential" G20 meeting held in Arunachal Pradesh, which Beijing claims as part of the mainland.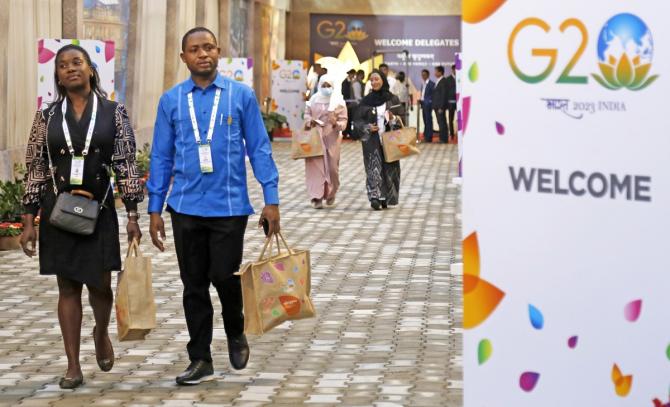 When asked about reports that China has abstained from the meeting held on Sunday at Itanagar, the capital of Arunachal Pradesh, Chinese foreign ministry spokesperson Mao Ning told a media briefing in Beijing, "I am not aware of what you said".
"I have to check it with my colleagues," she said.
The question and her reply did not figure in the official transcript of the media briefing posted on the Chinese foreign ministry website hours later.
China claims Arunachal Pradesh as part of South Tibet.
India firmly rejects China's claims and asserts that the state is an integral part of the country.
Chinese Foreign Minister Qin Gang visited New Delhi earlier this month to attend the G20 Foreign Ministers' Meeting.
Qin also met External Affairs Minister S Jaishankar on March 2.
The meeting was the first between Jaishankar and Qin after the latter became the Chinese foreign minister in December.