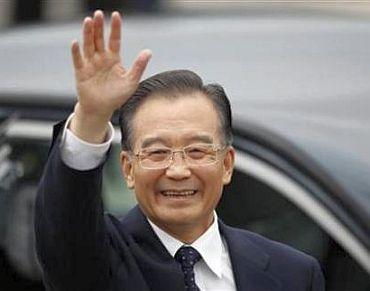 The outgoing leadership of the ruling Communist Party held its last meeting in Beijing on Thursday ahead of the November 8 Congress that will select a new set of leaders, amid allegations of amassing wealth by some leaders and a scandal related to disgraced party leader, Bo Xilai.
The Seventh Plenary Session of the 17th Central Committee of the Communist Party of China met here to discuss a draft report to be submitted to the upcoming 18th Party congress to be held on Nov 8.
The report included a draft amendment to the CPC constitution and a draft work report of the CPC Central Commission for discipline inspection to be submitted to the congress approved by the 24 member political bureau of the CPC central committee.
While there were no details were provided about the nature of the constitutional amendments to the part, the discipline inspection report is believed to contain results of the investigations carried out against Bo Xilai who faced a host of allegations including corruption, moral turpitude and shielding his wife Gu Kailai from investigations into the murder of British businessman, Neil Heywood.
Gu was later convicted and given a suspended death sentence, while Bo, an active member of the Central Committee and tipped to get elected for a top post is awaiting trial after his expulsion from the party and the country's national legislature.
Also ahead of the Congress, a report in the New York Times alleged that the family of outgoing Premier Wen Jiabao has a wealth of over $2.7 billion, accumulated during his 10-year tenure.
While the foreign ministry termed it a smear campaign being conducted with ulterior motives, his family members denied the allegations through a lawyer in Hong Kong.
The NYT websites were blocked in China.
Similar allegations were also made by Bloomberg news agency against the family of Vice President Xi Jinping who is tipped to succeed President Hu Jintao in the November 8 Congress.
The congress is expected to make strategic arrangements for the overall advancement of China's reform and opening up and socialist modernisation drive as well as for the overall advancement of the new grand project of the Party building, a Xinhua report said.
Significantly another report of the news agency warned the recent public protests against a chemical plant and erring officials 'signalled a warning to the party'.