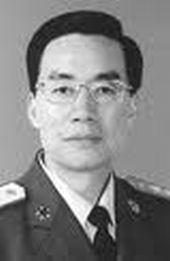 Amidst looming national leadership transition and escalating tensions with Japan, China on Thursday appointed a new army chief of staff along with several other top officers.
Gen Fang Fenghui has been appointed as the Chief of the Headquarters of the General Staff of the 2.3 million strong People's Liberation Army. He succeeds Gen Chen Bingde.
Gen Fang was the commander of the Beijing Military Region.
Besides his appointment, a host of officers have been reshuffled and appointed to various key commands.
This is the second batch of reshuffle of the military this week.
On October 23 the government reshuffled the top echelons by appointing Gen Ma Xiaotian, 63, then Deputy Chief of the PLA as Air Force Chief.
He replaced General Xu Qiliang, 50 who was speculated to take a far bigger place in the Military Commission which controls the defence forces.
Wang Guanzhong, previously head of the Central Military Commission's general office was appointed Deputy Chief of PLA.
Zhu Fuxi was appointed as military chief in the south-western Chengdu military zone, which includes most of Tibet.
The new appointments came ahead of the key Congress of the ruling Communist Party which will be held on November 8 to select new leaders as well as tensions with Japan over the disputed islands.
Chinese military structure has a distinctively different military command structure unlike other countries.
The PLA command structure is part of the Communist Party and is controlled by a military commission headed by party general secretary who is also the president of the country.
The top two slots of the military commission are currently held by President Hu Jintao who is also the general secretary of the party.
Vice President Xi Jinping, who is tipped to succeed Hu is the vice chairman of the commission.
It is to be seen whether Xi would be appointed as the head of the commission when Hu retires after the next month's Congress or Hu would continue to hold the post for awhile like his predecessor, Jiang Zamin who held the post for a year even after retiring as president.
Jiang, considered to be a major power centre of the party, still continues to wield considerable influence.
Insiders say he played a key role in selecting the new leaders to succeed Hu, Premier Wen Jiabao and the rest.
Image: Gen Fang Fenghui