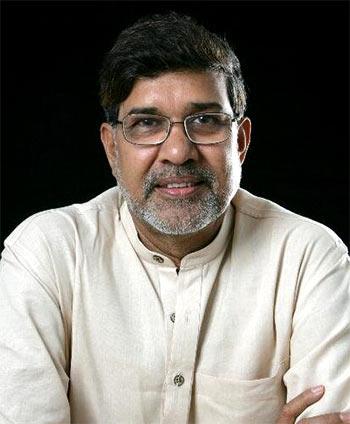 Describing child slavery as the "most heinous crime against humanity," Nobel laureate Kailash Satyarthi on Tuesday called for a greater political will in the global development agenda to bring an end to the scourge affecting millions of children worldwide.
Satyarthi told the UN that the number of child slaves has not decreased in the last few decades, but has stagnated at about 5.5 million.
"We have not made progress in (ending) the most heinous crime against humanity. The most shameful commentary on the present times on the society is child slavery still exists."
Satyarthi was at the UN headquarters for a special briefing organised by the NGO Relations Section, Outreach Division, and Department of Public Information
The Nobel Peace Prize winner said there must be explicit language in the sustainable development goals to abolish child slavery.
He gave examples of several young boys and girls whom he rescued from bonded labour, saying their childhood and sense of innocence is lost when they are exploited and subjected to physical and sexual abuse.
The question of abolishing child slavery and restoring the childhood of millions of boys and girls has to be answered with "utmost political will, utmost priority, we have to feel inside us the sense of urgency," he said.
Satyarthi, the founder of grassroots non-profit 'Bachpan Bachao Andolan', said nations must come up with innovative ways and build strongest possible partnerships to put an end to child slavery.
He called for strengthening the UN system and stressed that there is a serious need of deeper and broader inter- agency cooperation.
"We have to bring the UN agencies closer for a holistic policy thinking and responses to the problems of children in the world," he said appealing to the UN to be more "proactive" in building partnerships with the other stakeholders.
Satyarthi expressed hope that the scourge of child labour can end in his lifetime but said that concerted efforts from governments, corporates, civil society and public were needed.
"I am very confident that I will see the end of child servitude in my lifetime. It was a non-issue 30 years ago... I refuse to accept that some children are born to live without human dignity and without their rights. We cannot compromise, it is non-negotiable," he said.
Satyarthi said there has been progress over the last few years to tackle child labour and everyone has a "moral responsibility" to end it.