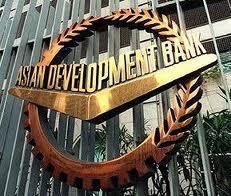 Finance Minister P Chidambaram is leaving for Kazakhstan on May 2 to attend the annual meeting of the Asian Development Bank.

The minister would be accompanied by Finance Secretary Arvind Mayaram and other finance ministry officials.

Chidambaram, according to sources, is likely to return on May 5.

ADB is holding 47th annual meeting in Astana in Kazakhstan.

India is a member country of the ADB, which provides soft loans to tackle poverty as well as technical assistance
and grants for a range of development activities.
Chidambaram will also participate in a seminar -- 'The return of global growth: New economic and institutional drivers' - being organised during the meeting.
The annual meeting will provide opportunities for representatives from member countries to interact with ADB staff, non-government organisations, private sector players and others.
ADB focuses on development in infrastructure, education, environment, regional cooperation and integration and finance sector development.
ADB has 67 shareholding members, including 48 from the Asia and Pacific region.