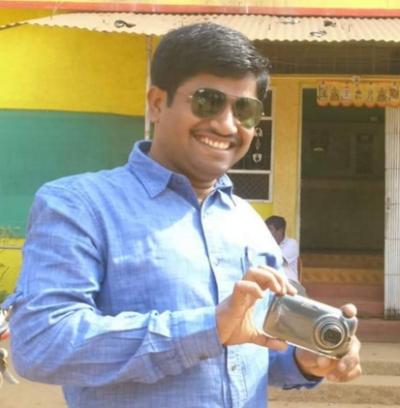 A journalist from insurgency-hit Dantewada district has been arrested for allegedly posting objectionable comments on social media, the police said on Wednesday. In view of the scribe's arrest, the main opposition Congress accused the state government of suppressing the voice of journalists.
Prabhat Singh, who is said to be working for a Hindi national daily, was picked up by the Bastar police on March 21 from Dantewada district and arrested on Tuesday.
He was produced before a Jagdalpur court yesterday which remanded him in judicial custody for 15 days. "Singh was booked under IT Act following the complaint by Bijapur-based journalist Santosh Tiwari and other scribes for allegedly posting an insulting message on a Whatsapp group early this month," Bastar Superintendent of Police R N Dash said.
There are three other cases also lodged against him last year at different police stations of Dantewada, he said. Of them, two cases are related to section 420 of Indian Penal Code (cheating), in which he is accused of issuing fake Aadhar cards to villagers in Geedam and Barsoor area of Dantewada for making money, the SP said.
"Prabhat is not a journalist as per our records. How come a journalist can be involved in the task of making Aadhar cards," the SP said.
Meanwhile, Singh's brother Vishnu has claimed that his sibling faced the police wrath for reporting on alleged fake encounter in Pakhnar area (of Bastar), in which an innocent tribal was recently killed by Bastar police.
Besides, on March 1, Prabhat had also filed a complaint against Santosh Tiwari, Mahesh Rao (local journalists) and members of Samajik Ekta Manch, a social organisation which conducts anti-Naxal mass events along with police, and accused them of defaming him on a WhatsApp group named 'Bastar News' using abusive language, Vishnu said.
He alleged that despite the complaint, no action was taken against them by Dantewada police and now his brother was being dragged in false cases.
The opposition Congress in the state has also opposed the arrest of Singh, alleging that police are continuously trying to silence journalists in Bastar. "The fourth pillar of democracy is not safe in Bastar. Journalists are being continuously targeted. Bastar is burning and people are suffering from tyranny of administration and security forces. Democracy is being murdered there," party's state general secretary Shailesh Nitin Trivedi told PTI.