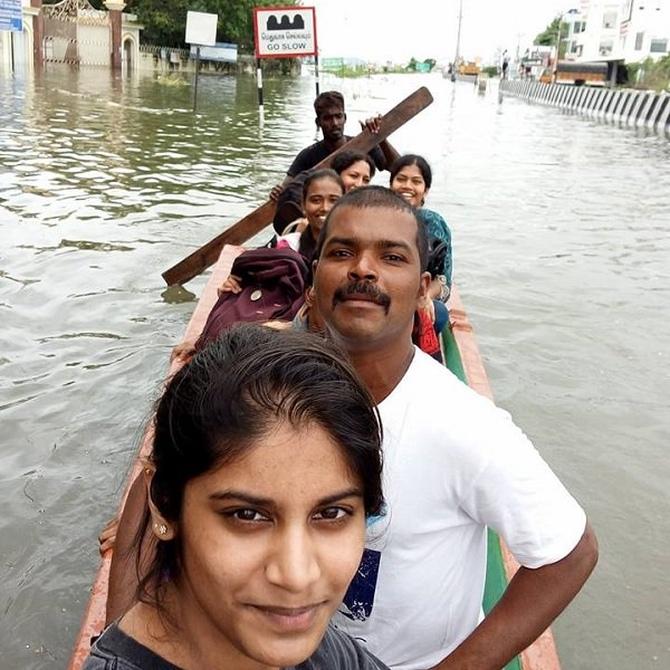 Image: Murthy Megavan and his team of surfers rescued more than 60 people with their kayaks and boats. Photograph courtesy: Covelong Point Social Surfing School.
Rains abated in Chennai on Thursday giving relief to people tormented by the heavy downpour of the last three days, but excessive discharge of water last night from Chembarambakkam lake on the outskirts flooded new areas of the city threatening to uproot people from their homes.
Prime Minister Narendra Modi on Thursday flew to Chennai to take stock of the situation arising out of the floods.
Hundreds of Chennaiites have taken to the social media platforms such as Twitter to reach out to people who need help, co-ordinate search, rescue and food distribution efforts. All mosques in Chennai are open for accommodation and food.
Like this Google document (external link) with information on availability of shelters in the city. In addition, information on relief centres, with address and contact numbers, as well as a list of helpline numbers are being widely circulated on Twitter. It has more than 300 entries until now.
And if you need help, or if you are willing to offer help, fill in this document. (external link)
Another dedicated webpage published a similar post listing information on availability of shelters in the city. (external link)
And here is a list (external link) of all the trains cancelled because of the rains.
Meanwhile, Rang De Basanti actor Siddharth, who had on Wednesday shared images of his flooded house, has taken to twitter to reach out to more people for rescue work.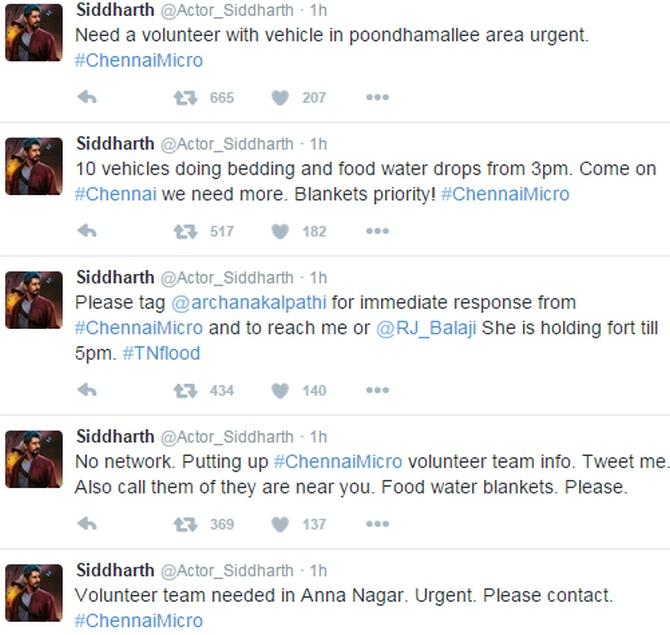 "Youngsters. In groups of 5-10. Contact us. We have relief work for you to do. Vehicle preferable. Contact us. #ChennaiMicro @RJ_Balaji," he tweeted.
Other actors also came forward to lend a generous hand -- Superstar Rajinikanth donated Rs 10 lakh to the chief minister's relief fund, while his son-in-law and actor Dhanush donated Rs 5 lakh. Actors Suriya and his brother have donated 25 lakh, Vishal has chipped in with Rs 10 lakh.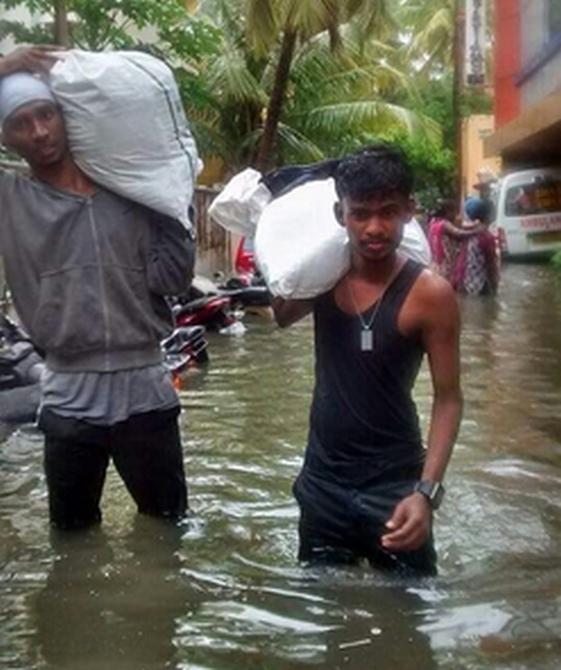 # CineNewsWorld tweeted this picture of two Good Samaritans who collected 500 chapatis and walked 5 km in the floods to help others.
And actor Vikram Prabhu tweeted this:
Some thoughtful samaritan posted this: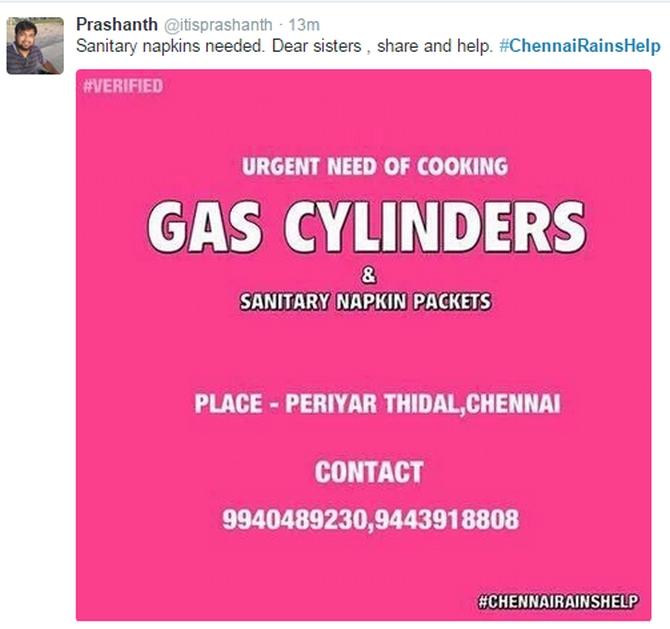 Another one has launched this fundraising page in support.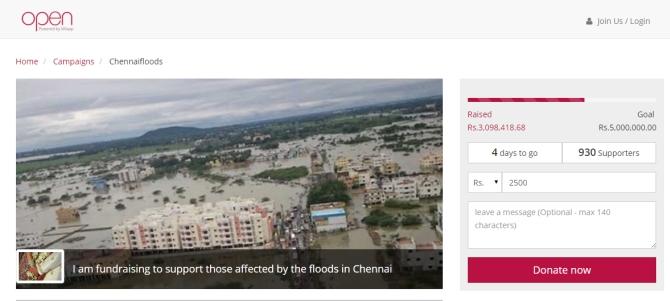 And this crowdsourced map (external link) shows waterlogged roads, road blocks, and safe roads
Meanwhile, Twitter India has started curating tweets using "#ChennaiRainsHelp" hashtag and is retweeting it to widen the reach. "#ChennaiRains aren't letting up. We are curating tweets that offer help using #ChennaiRainsHelp," it tweeted.
Practo, a healthcare app is doing its bit to help by putting together a list (external link)of verified doctors and hospitals that people can call. "We will be updating this list every hour," the statement said.
Telecommunications giant Airtel did its bit too.
And there were these random acts of kindness: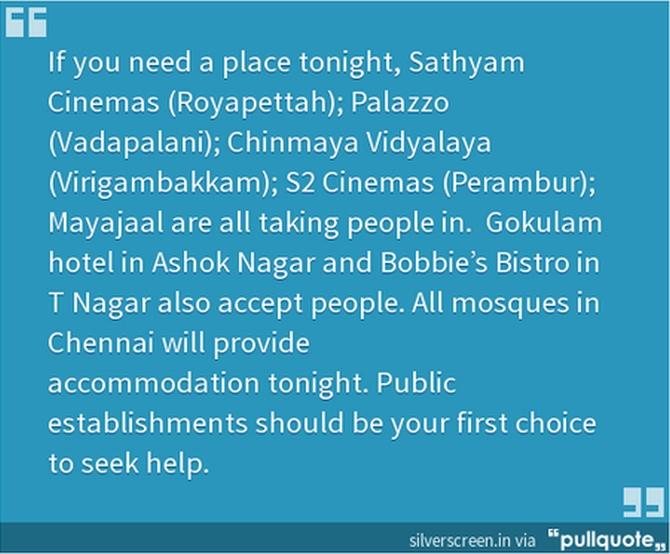 ---
---