The California-based company has been facing flak recently after about a dozen people were beaten up based on incendiary messages being spread on the app through large groups. Kiran Rathee reports.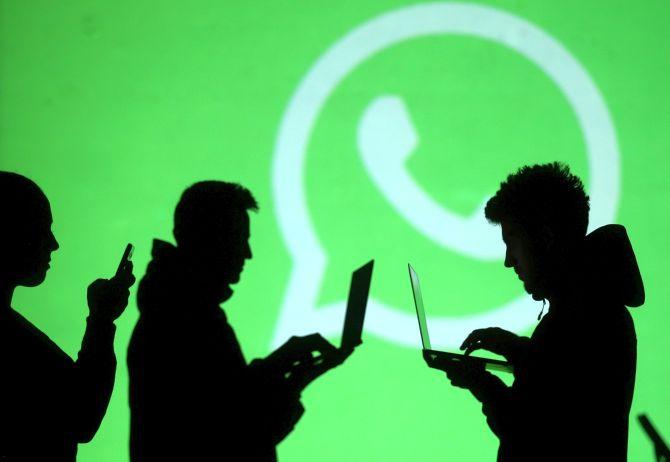 The government has issued a second notice to WhatsApp demanding more stringent solution to check fake news as the measures taken the instant messaging platform has not addressed the problem adequately.
The government has even warned WhatsApp to face legal action and liable to be treated as abettors if the platform did not take necessary actions.
The IT ministry had issued a notice to Facebook-owned WhatsApp on July 3 but after that, another lynching took place in Bidar, where a 32-year-old software engineer Mohammed Azam was killed after viral circulation of rumours on Whatsapp about child lifters.
The government had asked WhatsApp to take immediate steps to tackle the menace of misuse of their platform wherein inflammatory messages were circulated that led to unfortunate incidents.
WhatsApp had responded with various initiatives to mark forwarded messages and to step up efforts to detect fake news. However, the government said there is much more that needs to be done by Whatsapp.
"There is a need for bringing in traceability and accountability when a provocative/inflammatory message is detected and a request is made by law enforcement agencies. When rumours and fake news get propagated by mischief mongers, the medium used for such propagation cannot evade responsibility and accountability," the government said.
WhatsApp has been asked to come out with more effective solutions that can bring in accountability and facilitate enforcement of law in addition to their efforts towards labelling forwards and identifying fake news.
"It has been conveyed to them in unmistakable terms that it is a very serious issue which deserves a more sensitive response," the government said.
WhatsApp is among the world's biggest messaging platforms with more than 200 million active users in India. However, the company has been facing flak recently because of the rising menace of fake news and incendiary messages being spread on the app through large groups.
About a dozen people have recently been beaten up by crowds because of false messages on child abductors being spread through WhatsApp. Of them, many have died. The government took a strong view of this and wrote to the California-based company about its "deep disapproval" of the app and called for "immediate action" to contain the flow of misinformation through "appropriate technology".