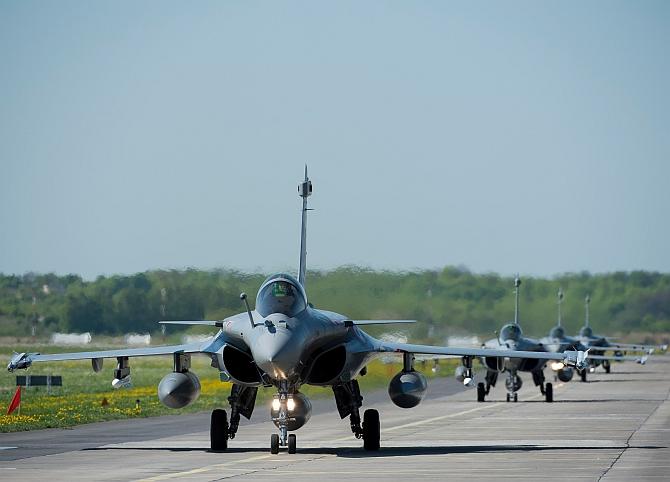 The Centre on Monday disclosed to the Supreme Court the pricing details for the 36 Rafale jets that were negotiated on 'better terms' and said it 'completely followed' the Defence Procurement Procedure laid out in 2013 and secured the Cabinet Committee on Security approval before the deal that has whipped up a political storm was inked with France.
The submission by the Centre was made in a 14-page document titled 'Details of the steps in the decision making process leading to the award of 36 Rafale fighter aircraft order' that has since been made public.
But the pricing details provided in a sealed cover remained in the custody of the top court.
Initially, the Centre was reluctant to part with the information on pricing saying it was not even disclosed in Parliament.
The details of the decision making process and pricing were placed in the court in compliance with its October 31 order.
The court will now peruse both the documents and take up the matter on Wednesday.
A senior law officer, who did not want to be identified, said, 'subject to various reservations, the price details of the deal have been filed in a sealed cover in the apex court'.
The document said the process as laid down in the Defence Procurement Procedure-2013 has been 'completely followed' in procurement of the Rafale aircrafts and the CCS on August 24, 2016 approved the agreement which was arrived at after negotiations between the Indian and the French sides.
The United Progressive Alliance was in power in 2013.