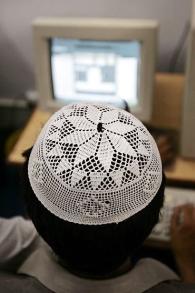 The Centre has moved the Supreme Court to seek an interim order for the implementation of 4.5 per cent sub-quota for backward classes belonging to minorities in central educational institutions, a move that was quashed by the Andhra Pradesh high court.
The government filed an application pleading that it should be allowed to grant the reservation till the matter is decided by the court.
It contended that in a similar case, the apex court had permitted Andhra Pradesh government to implement reservation for backward Muslims within the state till the matter is decided by it.
"It is respectfully submitted that to avoid ambiguity and inconsistency, particularly when a larger bench has passed an interim order on the same issue and when the matter has been referred to a Constitution Bench, it is only logical to extend the benefit of the same interim order to the present case as well," the Centre said in its application.
The apex court in June, 2012, had refused to stay the high court's order that quashed 4.5 per cent sub-quota and had ticked off the government for the way it had handled the "complex and sensitive issue".
The United Progressive Alliance government had announced the sub-quota of 4.5 per cent for socially and educationally backward people belonging to minority communities on December 22, 2011. It envisages carving this sub-quota out of the existing 27 per cent quota for Other Backward Classes.
On May 28, 2012, the Andhra high court had struck down the government's sub-quota for minorities, and had held that the Centre acted in a "casual manner".
It had said that the government Office Memorandum creating the sub-quota was based on religious grounds and not on any other intelligible consideration.
"No evidence has been shown to us by the learned Assistant Solicitor General to justify the classification of these religious minorities as a homogeneous group or as more backward classes deserving some special treatment. We must therefore, hold that Muslims, Christians, Sikhs, Buddhists and Zoroastrians (Parsis) do not form a homogeneous group but a heterogeneous group," the bench had observed.
© Copyright 2023 PTI. All rights reserved. Republication or redistribution of PTI content, including by framing or similar means, is expressly prohibited without the prior written consent.