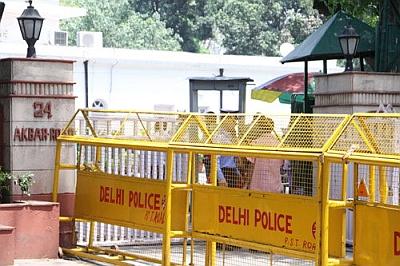 The urban development ministry is looking into the issue related to allowing the Congress use Akbar Road bungalows as its headquarters because the party has been allotted land in 2010 on 9-A Rouse Avenue to construct its office building.
According to officials, the Modi government had nearly two years ago issued a notice to vacate 24 and 26 Akbar Road bungalows as the party had been allotted land in June 2010 for building an office on 9-A Rouse Avenue.
According to rules, three-year period is allowed to political parties to build their offices on the allotted land, therefore, there was a view that the Congress should vacate Akbar Road and some other bungalows.
Congress functionaries replied that though they had been allotted the land in 2010, their building plan was not approved, an official said, adding the urban development ministry then took up the matter with civic officials concerned.
"The building plan was approved in February 2015. The Congress has sought it be allowed to use the bungalows till February 2018. The ministry is looking into the matter and a decision in this regard will be taken at the highest level," a senior official said.
Meanwhile, sources said the urban development ministry officials are also looking whether the Congress should be made to pay penal rent for staying on in these premises beyond the expiry of the lease.
"The ministry is looking into the issue and a decision will be taken in the coming days," a senior official said when asked about reports that a proposal to evict the Congress from these premises is under consideration.
It is learnt that apart from the bungalows 24 and 26 at Akbar road, 5 Raisina Road and another residential house in Chankyapuri, are among premises which the Congress has used for its office purposes.