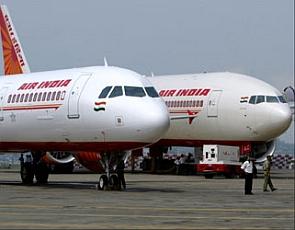 Tightening the procedure for official foreign visits by bureaucrats, the Centre has said that proposals for trips abroad should go through the Prime Minister Office and screening committee of secretaries for approval.
Noting that norms for foreign visits are not being followed, the government has said clearances from the PMO, ministry of external affairs and home ministry are necessary for going abroad and that the details of such visits should be uploaded on the website of the ministries.
The guidelines issued by the central secretariat and finance ministry for processing of bureaucrats' foreign visit proposals state that these must now be routed through the integrated finance division for prior consultation before approval from the competent authority in the ministry concerned.
"In the recent past it has been observed that the... instructions/guidelines related to foreign visits are not being followed in right earnest," says the guidelines, which were followed last month by a revision in the foreign travel proforma issued by the finance ministry.
The FTP should be accompanied with enclosures, including invitation letter, agenda, brief/country position duly approved by the competent authority along with clearances from MEA, PMO, MHA, etc., the guidelines state. It should also include information regarding support, if any, available from the sponsoring organisation to cover the cost of visit and certificate that the composite delegation has not been split and the nodal ministry or its division concerned has been consulted on the matters covered by the visit, they add.
"The time-lines for submitting proposals to the PMO and the screening committee of secretaries is at least 10 days and 15 days, respectively, before the date of departure. In case a proposal is delayed, condonation of delay from PMO/cabinet secretary must accompany the proposal," the guidelines state.
"All proposals for foreign travel seeking approval of the screening committee of secretaries should be forwarded by the additional secretary and the finance adviser to the appropriate authority as per subject orders and not by any other officer," they add.
The finance ministry had recently prepared a detailed proforma, which officials of any ministry or government department intending to travel abroad on official work have to fill up for approval for their trip.
The 19-column proforma, issued by the expenditure department, includes queries on prior official foreign visits, returns of such visits or why, in case of a senior officer, a junior officer cannot travel to achieve the objectives of the visit.
The guidelines also add that, "On return from the tour abroad, the leader of the delegation/ official concerned, besides submitting the tour report, shall also submit a separate note summarising the major achievements of the visit, follow-up action needed and the way forward."

Image: Representation pic