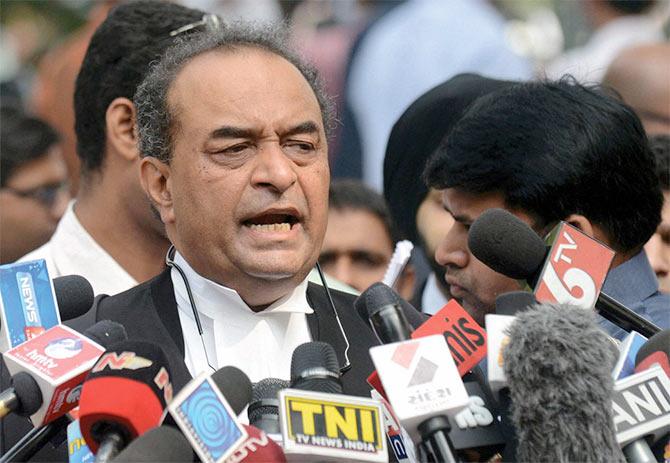 The terms of Attorney General Mukul Rohatgi, Solicitor General Ranjit Kumar and four other senior law officers have been extended by the government.
The Appointments Committee of the Cabinet has extended the tenure of the law officers until further orders, an order issued by the Department of Personnel and Training said.
The additional solicitor generals who have been given extension for an indefinite period, are Pinky Anand, Maninder Singh, P S Patwalia, Tushar Mehta and P S Narsimha, it said.
Rohatgi was in June, 2014 appointed as the country's chief law officer for a fixed three-year term.
Son of former Delhi High Court judge Justice Awadh Behari Rohatgi, he has represented the Gujarat government in the Supreme Court in the 2002 Gujarat riots and fake encounter death cases, including the Best Bakery and Zahira Sheikh cases.
A sought-after corporate lawyer, Rohatgi had also represented industrialist Anil Ambani in the apex court in the gas dispute case between the Ambani brothers.
He had also been representing the Italian embassy in the apex court in a case relating to the two Italian marines involved in the killing of two fishermen off the Kerala coast in 2012.
Besides some of these high-profile cases handled by him, Rohatgi had also appeared on behalf of big corporates in the 2G scam trial.