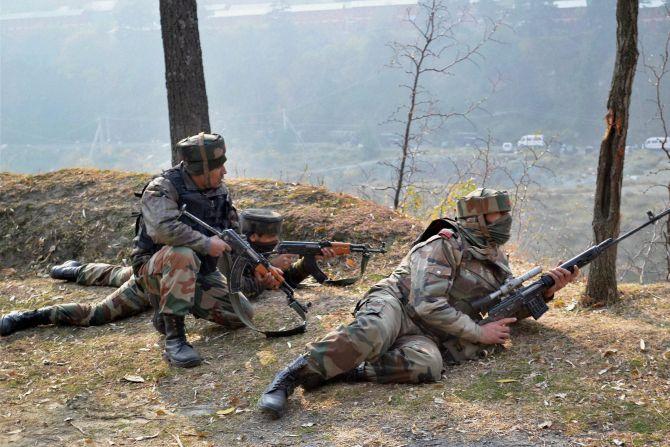 Repeated violation of ceasefire and frequent infiltration attempts by terrorists will be in top agenda of the meeting between heads of border guards of India and Pakistan to be held in New Delhi next week.
The meeting between chiefs of Border Security Force and Pakistan Rangers will be held from September 9 to 13, a fortnight after the cancellation of NSA talks between India and Pakistan.
"The agenda for the meeting has been exchanged by the two sides. From Indian side, we will raise the issue of repeated ceasefire violation and frequent infiltration attempts by terrorists," a senior official said.
Killings of civilians living along the border due to firing from Pakistan will be forcefully raised by the BSF. The Pakistan Rangers are also expected to raise the same issue as they have been claiming casualties in their side too.
BSF is keen to take up the issue of infiltration of terrorists from Pakistan, with the particular case being the recent one in which the infiltrators struck in Gurdaspur and Udhampur.
The Indian side will also take up the issue of smuggling of Fake Indian Currency Notes and drugs as also unauthorised construction of defence infrastructure, the official said.
Confirmation by Pakistan for the DG-level talks comes despite it calling off the NSA talks a fortnight ago after India made it clear that Kashmiri separatist leaders would not be allowed to meet Pakistani National Security Adviser Sartaj Aziz during his visit New Delhi.
The decision on meeting of NSAs and heads of border guards was taken during talks between Prime Minister Narendra Modi and his Pakistani counterpart Nawaz Sharif in Ufa, Russia, on July 10.