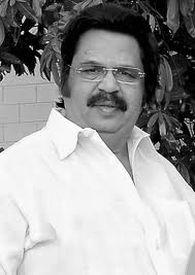 A day after Central Bureau of Investigation searches, former Minister of State for Coal Dasari Narayana Rao, who has been accused of alleged cheating and graft by the probe agency in its fresh FIR in the coal scam, alleged that it was a 'planned' action against him.
The CBI on Tuesday carried out searches at the residence of the former minister on Jubilee Hills Road in Hyderabad and three other places after he was accused of alleged cheating and graft in coal block allocation.
"Whatever (incidents) is happening now, it is being done as per plan," Dasari said in a statement without specifying who was making moves against him.
"Truth will come out shortly. I request my fans not to worry," Dasari, a veteran film director, added.
Congress MP Naveen Jindal and Dasari have been named as accused in the fresh FIR filed by CBI in connection with the coal allocation scam.
CBI sources had said other companies including Gagan Sponge, Jindal Realty and New Delhi Exim besides Dasari's company Saubhagya Media have been booked for alleged cheating and misrepresentation of facts in bagging Amarkonda Murgadangal block in Birbhum district in 2008.
CBI officials, who carried out searches, grilled the former minister over the coal blocks allocation and seized some documents with regard to the investments into Saubhagya Media.
The central agency alleged that Dasari received Rs 2.25 crore as camouflaged investment from one of the Jindal's firms within a year of allocating him a coal block.